How to Back Up Your Mac Computer with Time Machine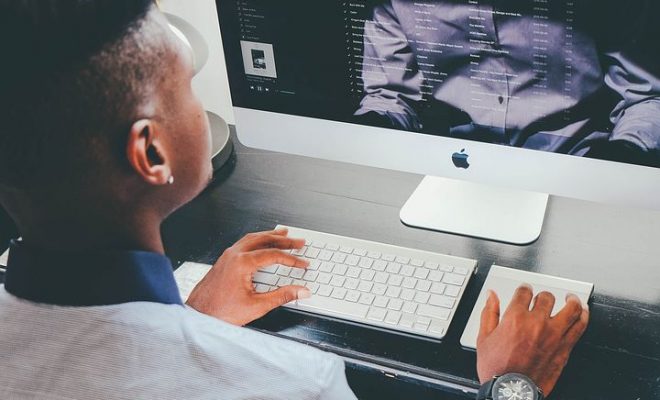 Backing up your Mac computer is essential to ensure that your important files and data are safe in the event of a hardware failure or accidental deletion. Fortunately, Apple's Time Machine software makes it easy to create regular backups of your system. In this article, we'll walk you through the steps to set up Time Machine and help you understand how to keep your Mac backed up.
Step 1: Choose an External Drive
The first step of using Time Machine is to choose an external hard drive or Time Capsule. You should have a storage device with a capacity at least equal to the storage space of your Mac (or more). When selecting the drive, make sure it is formatted correctly to use with Time Machine, as other file systems such as FAT or NTFS may not work. You can plug in and connect the external hard drive to your Mac computer via USB or Thunderbolt cable.
Step 2: Enable Time Machine
Once you have connected the external hard drive, you can enable Time Machine by following these steps:
– Open System Preferences by clicking on the Apple logo in the upper left corner of your screen and then select "System Preferences."
– Click on the "Time Machine" icon in the System Preferences window.
– Slide the switch in the top right-hand corner to the "On" position.
– Click on the "Select Backup Disk" button and choose the external hard drive you want to use for Time Machine backups.
Step 3: Customize Time Machine Settings
Time Machine comes with numerous customization settings to allow you to tailor your backups to your liking. For example, you can choose to exclude certain folders or files from the backup, set a maximum limit on the amount of space used, or change how frequently Time Machine creates backups. To adjust these settings, follow these steps:
– Click on "Options" in the Time Machine preferences window.
– Select the settings you want to modify. For example, you can deselect any folders you don't want to include in the backup or choose to backup only when the Mac is connected to a specific Wi-Fi network.
– Click "Save" to apply your changes.
Step 4: Let Time Machine Do Its Job
After you've enabled and customized Time Machine, it will start backing up your data automatically. You can continue using your computer, and Time Machine will run in the background, saving data every hour. When the external hard drive becomes full, Time Machine will automatically delete the oldest backup data to make room for new backups. If you need to restore a file, you can use the Time Machine interface to search for the specific file, and then restore it to its original location.
Overall, Time Machine is an effective and straightforward way to back up your Mac computer regularly. By following these easy steps, you can set up your backup system, customize the settings, and let Time Machine do its thing, knowing that your files, data, and memories are safely stored.