How to Avoid Snooping on Hotel Wi-Fi and Other Public Networks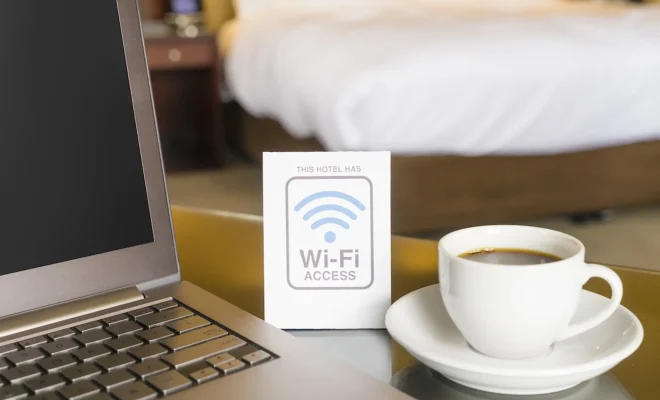 In today's digital age, access to the internet has become a necessity, and most public spaces like hotels offer free Wi-Fi to their customers. While this may seem convenient, it can also be a haven for hackers and cybercriminals looking to steal personal information or sensitive data from unsuspecting users.
However, with a few precautions, you can protect yourself and your data on hotel Wi-Fi and other public networks. Here are some tips to avoid snooping on public networks.
1. Use a Virtual Private Network (VPN)
A VPN encrypts your internet traffic, making it unreadable to anyone who tries to intercept it. By using a VPN, you can ensure that your information stays secure and private even while using public Wi-Fi. There are many VPNs available, and you should choose one that is trustworthy and reliable.
2. Avoid Using Public Wi-Fi
One of the best ways to avoid snooping on public networks is to avoid using them altogether. Instead, use your mobile data or any hotspot you may have access to. While this may not always be practical, it can be a safe alternative when you have sensitive work to do.
3. Use HTTPS Websites
Ensure that you only use secure websites that have HTTPS in their URL. HTTPS websites encrypt any data exchanged between the user and the website, keeping it safe from prying eyes.
4. Turn Off Sharing Options
Windows and Mac operating systems enable sharing settings by default, make sure to disable those sharing options before connecting to a public network. This will limit access to your device by any potential hackers or snoopers.
5. Keep Your Antivirus Up-to-date
Ensure that the antivirus software on your device is regularly updated to protect from any new, emerging threats.
6. Be Cautious with Public Computers
Avoid using public computers in hotels, airports, or libraries. Such devices may contain malware or spyware that can steal your information. If you have to use one, use it for non-sensitive tasks only or make sure that you sign out of all accounts and browsing history before leaving.
In conclusion, public Wi-Fi can be an open invitation to snoops and cybercriminals. However, by following the aforestated tips, you can stay safe online even while using public networks. Remember that it's always better to be cautious than sorry.