How to Calibrate Your MacBook Battery and Whether It's Worth It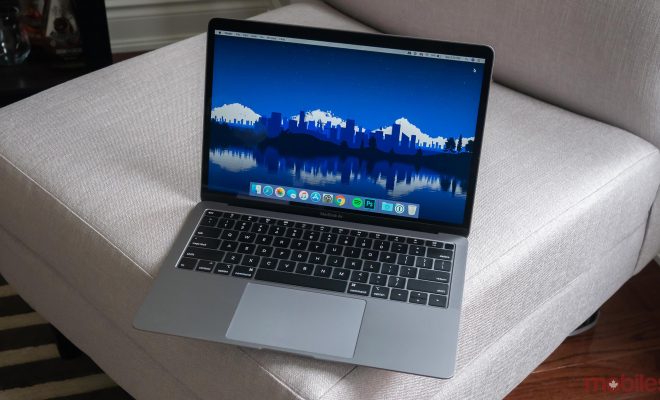 For MacBook users, one of the most important aspects of the device is its battery life. A fully charged battery is essential for prolonged use without the need for an external power source. However, as with any battery, the MacBook battery can degrade over time, leading to shorter battery life and ultimately requiring a replacement. One way to help prolong the life of a MacBook battery is by calibrating it. In this article, we will discuss how to calibrate your MacBook battery and whether it's worth doing.
What is Battery Calibration?

Battery calibration is the process of resetting the battery gauge on the MacBook to provide an accurate measurement of the battery's remaining power. Over time, the battery gauge can become less accurate and show incorrect readings, leading to unexpected shutdowns or reduced battery life. By calibrating the MacBook battery, it helps to ensure that the battery provides accurate readings to improve the user's experience and prolong the battery life.
How to Calibrate a MacBook Battery?
Calibrating a MacBook battery is a simple process that can be completed in a few easy steps:
Step 1: Drain the Battery: The first step is to drain the MacBook's battery completely. You can do this by using the MacBook until the battery dies and the laptop shuts down.
Step 2: Charge the Battery: Once the MacBook turns off, connect the charger and let the laptop charge until it reaches 100%. Keep the MacBook connected to the charger for an additional two hours once it reaches 100% to ensure that the battery is fully charged.
Step 3: Reset the SMC: The final step is to reset the MacBook's System Management Controller (SMC). To do this, hold down the Shift + Control + Option keys, and then press the power button. Release all the keys at the same time and then power the MacBook back on.
Is it Worth Calibrating a MacBook Battery?
Calibrating a MacBook battery can help to improve the device's overall battery life and performance, making it worth doing. By resetting the battery gauge, it helps to provide accurate readings of the remaining battery life, ensuring that the MacBook does not unexpectedly shutdown or struggle with decreased battery life. Additionally, calibrating the battery can also aid in prolonging the battery's overall life, saving users from the need for frequent battery replacements.
In conclusion, calibrating a MacBook battery is a simple and worthwhile process that can help to improve the performance and overall lifespan of a MacBook's battery. By regularly calibrating the battery, users can ensure that they get the most out of their device and avoid having to replace the battery prematurely. So, if you want to extend your MacBook's battery life and reliability, give the calibration process a try!