How Google's Hum to Search Works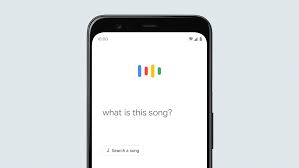 Google's latest innovation is the 'Hum to Search' feature, which allows users to search for a song simply by humming the tune. This feature is incredibly useful for those of us who have a song stuck in our heads, but just can't remember the lyrics or the title. But how does this feature actually work?
The 'Hum to Search' feature uses machine learning algorithms to analyze the audio input that the user provides. It then compares this audio to a vast database of songs to find a match. This database doesn't just contain audio files of songs, but also MIDI files which are essentially sheet music for the song.
Using this database, Google's algorithm converts the audio input into a numerical sequence that represents the song's melody. This sequence is then compared to the sequences of melodies in the database to find a match. The algorithm is also able to account for slight variations in pitch and rhythm that occur when someone is humming a tune.
The 'Hum to Search' feature is part of Google's new AI-powered search capabilities, which utilize machine learning algorithms to enhance search results across a range of domains. It's also part of Google's broader mission to make search as intuitive and user-friendly as possible.
This feature is a great example of how technology can be used to improve our daily lives. It's incredibly frustrating when we have a song stuck in our heads and can't remember its name or lyrics. With 'Hum to Search', we no longer need to rely on our memory or conduct a time-consuming search process to find what we're looking for.
So next time you have a song stuck in your head, just open up Google, hum the tune, and let the AI-powered search capabilities do the rest. It's a small but significant example of how innovation can make our lives more convenient and enjoyable.