Understanding the iPad Sleep/Wake Button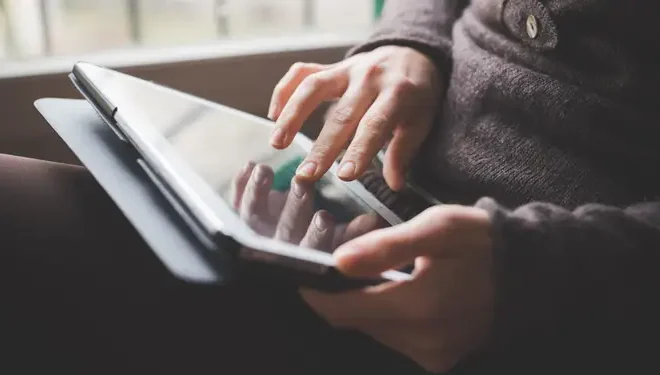 One of the most notable features of an iPad is its robust battery life. On average, an iPad can last for up to 10 hours after a single charge. However, taking into account that we're not using our devices 24/7, the battery life can increase significantly.
One thing that can help preserve an iPad's battery life is by using the sleep/wake button. This button has a small crescent shape with a circle inside it and is usually located on the upper right-hand side of the device. In this article, we'll explore what the sleep/wake button does, how to use it, and why it's important to understand it properly.

What is the Sleep/Wake Button?
The sleep/wake button on the iPad is a crucial component that helps manage your device's power. When you press it, your iPad will go into sleep mode, which means the screen will turn off and stop all its functions, including the display, audio, and wireless connectivity. This action will help conserve battery power.
Conversely, pressing this button again will turn on your iPad, which wakes it up from the sleep mode. Once turned on, your device will load up to its last screen or previously used application.

How to Use the Sleep/Wake Button?

Pressing the sleep/wake button once will turn off the screen and put your iPad into sleep mode. This is the most common way to use the button. However, you can also use it to power off or restart your device by holding it down for a few seconds.
For newer iPads, you can wake up the device through Apple's "Hey Siri" feature. To set this up, go to your iPad's settings, and under Siri & Search, allow Siri to detect your voice.

Why is it Important to Understand the Sleep/Wake Button?

Most people use their iPads on a daily basis, but not everyone is familiar with the features that can help extend battery life. Understanding the sleep/wake button and making sure to put your device to sleep when it's not in use is an excellent way to conserve battery life.
Additionally, knowing how to power off or restart your iPad is essential when troubleshooting issues. Sometimes, apps can cause your device to freeze, and the only solution is to restart it.
Lastly, understanding the sleep/wake button is particularly important when you have children. Children are often fascinated by electronic devices and may accidentally open apps or make in-app purchases. By putting the iPad to sleep when not in use, you can minimize the risk of such accidents.
In conclusion, the sleep/wake button is an essential component of any iPad. Understanding its features and how to use them can help you conserve battery life, troubleshoot issues, and avoid accidental interactions with the device. Take the time to become familiar with this simple but important button – it will serve you well in the long run.