How to Install a Dashcam in Your Car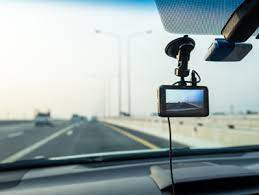 Installing a dashcam in your car has become increasingly popular over the past few years. With the rise of accidents and incidents on the road, the dashcam has become a valuable tool for drivers. Installing a dashcam can provide you with peace of mind while driving, serving as your witness on the road. Here's a step-by-step guide on how to install a dashcam in your car.

Step 1: Choose Your Dashcam
The first step in installing a dashcam in your car is to choose the right one. There are various types of dashcams on the market. Some are designed to be mounted on the windshield, while others are mounted on the dashboard. You'll also want to consider the quality of the video, the lens angle, and the storage capacity.
Step 2: Locate the Best Position for the Dashcam
The next step is to determine the best position for the dashcam to be installed. Ideally, the dashcam should be installed behind the rearview mirror or on the center of the dashboard to ensure optimal visibility. You should also ensure that the wires from the dashcam are not in the way of the driver's view or obstructive in any way.
Step 3: Power Up the Dashcam
Now that you have chosen the best position for your dashcam, the next step is to power it up. If your dashcam comes with a cigarette lighter adapter, plug it in and connect it to the dashcam. Alternatively, you can connect the dashcam directly to the car's battery by using a hardwire kit.
Step 4: Mount the Dashcam
After powering up the dashcam, it's time to mount it. If the dashcam is windshield-mounted, ensure that the windshield is clean before mounting. Peel off the adhesive backing of the mount and place it on the windshield. Press it down firmly to ensure proper adhesion. If the dashcam is dashboard-mounted, use the included bracket or adhesive tape to attach the dashcam to the dashboard.
Step 5: Adjust the Dashcam
Now that the dashcam is mounted, it's time to adjust it to the desired angle. Most dashcams come with a swivel mount that allows you to adjust the angle of the camera. Ensure that the camera angle covers the road ahead and is not obstructed by the rearview mirror or any other object in the view.
Step 6: Test the Dashcam
The final step is to test the dashcam. Turn on the car and ensure that the dashcam power is on. Check the dashcam's settings to ensure that it is correctly configured for your needs. You should also check the footage to ensure that the dashcam is recording correctly.
In conclusion, installing a dashcam in your car is a relatively simple process. By following these six steps, you can install the dashcam and enjoy the benefits of having a tool that provides peace of mind while driving. Remember to choose the right dashcam, locate the best position, and adjust the camera angle to ensure optimal visibility. With a dashcam installed in your car, you can drive with confidence knowing that your vehicle is protected.