How Google Can Be a Godsend for Cash-Strapped Districts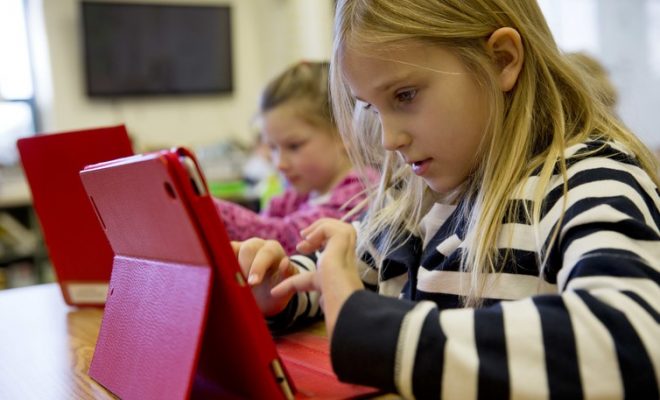 It's hard to believe that anything in the edtech world could last for decades, but it is nonetheless the case that Apple has dominated the education market for a generation. However, in recent years, Google seems to be challenging Apple for domination of the education sector. Given the quality of Google products—and the fact that many of them are free—this is no surprise. It is very true that Google is an excellent option for cash-strapped districts. Here are six reasons that this is true:
First, Chromebooks are substantially less expensive than Apple's laptops. This offers significant savings to school districts on the hardware side of the equation. And there is usually improved compatibility for other devices that the district or the student might already own. While Apple has a deservedly wonderful reputation for beautiful, easy-to-use products, they feature price tags that reflect their quality. But a Chromebook is fully capable of meeting virtually all classroom needs, and at a fraction of the price.
Second, the one area where even Google fans still chose Apple products was the iPad, particularly for kindergarten through second grade classrooms, where a laptop seemed developmentally inappropriate. However, Google is launching a tablet meant to compete with the iPad and specifically designed for educational uses. This means that schools can begin and remain within the Google ecosystem and not face an awkward transition at the beginning of third grade.
Third, Google Classroom is a powerful tool to organize all of a teacher's digital resources and instructional materials in one easy-to-navigate space. This means that many schools will be able to use Google Classroom to meet their needs and can avoid paying for a full-fledged learning management system. It is also so easy to use that it might persuade tech-phobic teachers to adopt it.
Fourth, Google products show a high degree of compatibility with each other, which makes things much easier for teachers and students. They offer a full range of office products—spreadsheets, forms, word processing, slides, and more—all for free, and all in the cloud. This means that they are compatible with every device, which makes things much easier administratively.
Fifth, a large proportion of websites—particularly for educational tools—allow users to log in with Google. This means that students and teachers who are in the Google ecosystem will not need to create and track multiple log in credentials.
Sixth, Google Cardboard and Google Expeditions make it possible for students to take virtual field trips to almost any location in the world. This powerful educational tool has not yet been widely adopted, but it shows great promise.