How Forgiveness Separates The Good Education Leaders From The Bad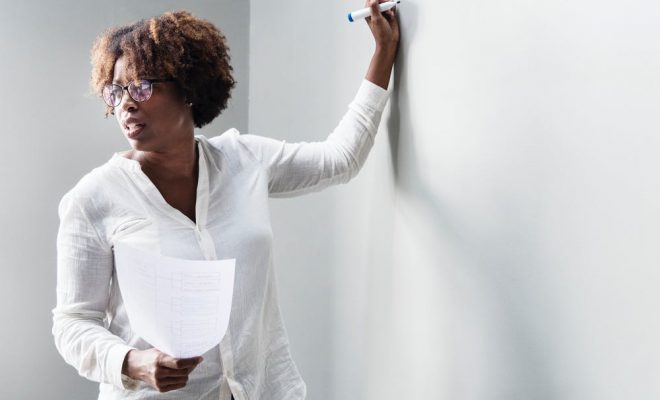 All students will make errors once in a while. They're young and still learning many new things from their mistakes. Therefore, as an educational leader, you should make sure that you show forgiveness when students make errors to solve the problems easily.
Let's see some reasons why forgiveness is considered a major leadership characteristic.
Mistakes Can Help Children Learn
When a child misbehaves in class or makes an error, rather than showing your anger and not allowing them to forget it, use the situation as a learning experience. Teach the kid that it's possible to fix the mistake and that it helps us progress in life when we learn from mistakes. When you forgive children when they make mistakes, it'll help them see the positive sides of mistakes instead of only the negative aspects. This can help them learn the correct method of doing things in a better manner.
Your Students Will Become More Comfortable Talking To You
If you keep patience with children and teach them how to learn from their errors, they'll feel at ease with you and comfortable discussing any serious problems with you. In case you continuously punish them for their bad behaviors and don't give them an opportunity to fix them, they'll start fearing you. Students should feel comfortable approaching a teacher when required. Therefore, if you don't show forgiveness to them, then when they're in need of some help or advice in class, they won't feel comfortable making a special effort to get it.
It'll Help Them Learn to Show Forgiveness in Their Personal Lives
How we treat children significantly impacts the way they treat others. If we demonstrate to them that it's all right to forgive and let go of things, they'll probably have a more forgiving, kinder outlook in the future. So, respond to their errors the same way you'd like them to respond to other people's errors. If they fail to learn forgiveness, they may end up holding inessential grievances and disappointing people around them. As children can learn many things from our behaviors, it's vital that educational leaders establish a good example in terms of forgiveness.
You Can Work Jointly To Fix the Problem
Forgiveness also gives you an opportunity to let students fix problems by themselves. When they make an error or do something inappropriate, motivate them to admit what they did to help them identify ways to develop this behavior. You can also utilize forgiveness as a learning event to help them develop problem-solving skills.
Students Can Learn Good Behavior from It
Ensure you clearly mention your actual expectations instead of punishing students for errors. Establish clear rules and demonstrate them how to fix their errors. By showing forgiveness when they make mistakes and help them deal with it during the process, you'll help them learn good behavior.
Closing Thoughts
For teachers, forgiveness is a vital leadership skill as it helps students listen better and learn from their errors. You don't have to punish the students whenever they make mistakes, but rather, you should let them work diligently to correct those behaviors.