How Far Does the Apple Watch Reach?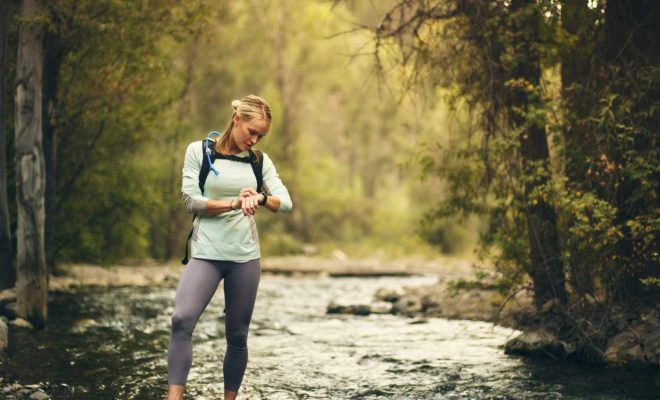 As one of the biggest names in technology, Apple has always been known for pushing the boundaries of innovation when it comes to their products. In 2015, they entered the wearable market with the Apple Watch ,and since then, it has become one of the most popular smartwatches on the market. The watch boasts a range of features that make it a go-to for fitness lovers, busy professionals, and anyone who wants to stay connected on the go. But just how far does the Apple Watch reach?
One of the most important things to consider when it comes to the range of the Apple Watch is its connection to your iPhone. The watch communicates with your iPhone through Bluetooth and Wi-Fi, which means that it has a limited range. On average, the Apple Watch can reach up to about 330 feet (100 meters) when it is connected to your iPhone. However, this range can vary depending on a number of factors, including any obstacles that may be in the way, the particular type of iPhone you have, and the specific model of Apple Watch you own.
If you are wearing your Apple Watch and you move out of range of your iPhone, you will receive a notification letting you know that you are no longer connected. This is an important feature that lets you know if you have accidentally left your iPhone behind or if your phone has died unexpectedly. However, when your Apple Watch is not connected to your iPhone, it is still able to perform many of its functions, including tracking your fitness goals, playing music, and checking the time.
Another factor to consider when it comes to how far the Apple Watch can reach is its LTE capabilities. Some models of the Apple Watch come with LTE functionality, which means that they can connect to cellular networks without the need for an iPhone. This means that you can make phone calls, send text messages, and access the internet directly from your watch. When you are using LTE, the range of your Apple Watch is much greater, as it is able to connect to cell towers and other remote networks.
However, it is still important to note that the range of the LTE connection can still be affected by factors such as weak signals or interference from other devices. The LTE version of the Apple Watch can also be significantly more expensive than the standard version, so it may not be worth the investment if you only need basic connectivity features.
In conclusion, the range of the Apple Watch depends on a number of factors, including its connection to your iPhone and its LTE capabilities. While the average range of the Apple Watch is about 330 feet, its ability to perform its functions without being connected to your iPhone means that it can still be useful even if you are out of range. For those who need the ability to make and receive phone calls and messages on their watch, the LTE version is worth considering, but it may not be necessary for everyone. Overall, the Apple Watch is a versatile and reliable device that can keep you connected wherever you go.