How Can Teachers Use VR In The Classroom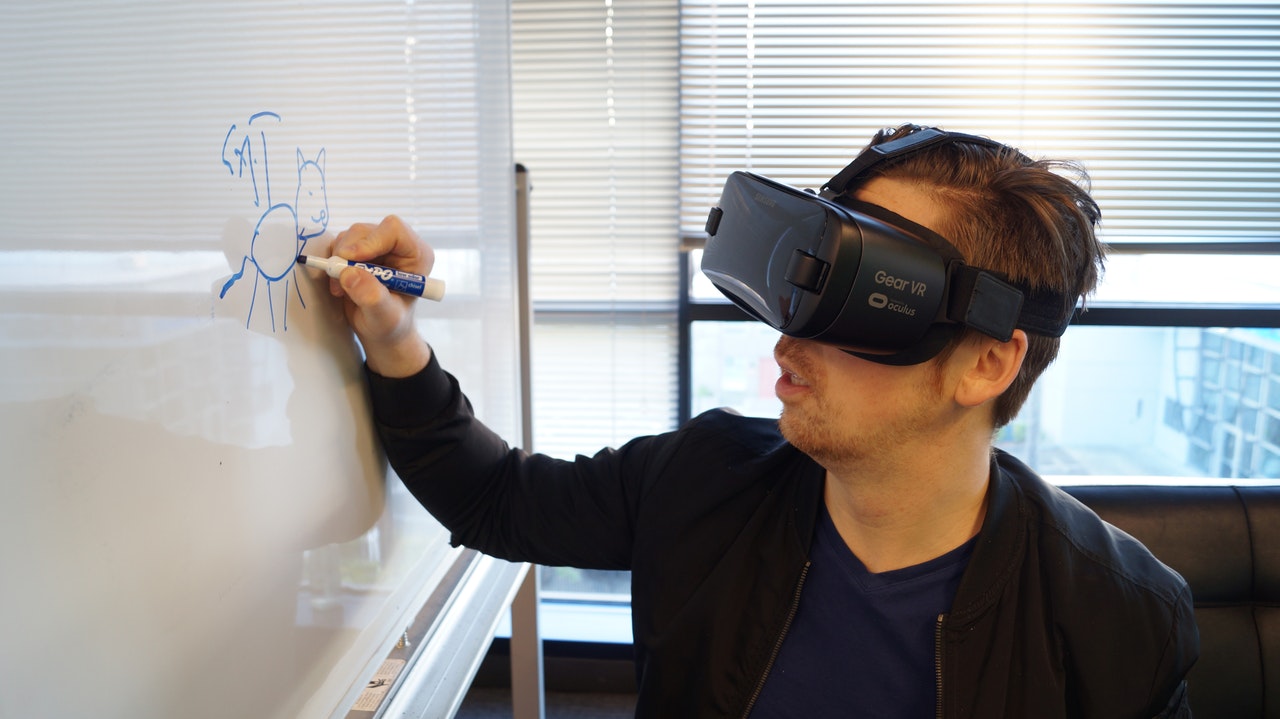 Many teachers do not know that virtual reality, or VR, can actually be used to enhance the learning process. It works by creating a virtual world that users can see and interact with.
There are many benefits to this style of teaching and many ways to implement it. For example, you could use VR to immerse your students in their Geography lessons. Instead of simply describing a location to them, you could take them there with the virtual reality headset.
In this article, we will be discussing how teachers can use VR in their classrooms.
When Can VR Be Used In The Classroom?
VR can be used in various classes and for various scenarios.
Explore Geographical Locations
As we have mentioned, VR can be used to explore various locations all around the globe. For example, if the students are learning about coastal erosion, the teacher could use virtual reality to take them to the beach. Students can discover the different formations of the earth by traveling to different areas.
Look Inside The Human Body
Virtual reality can also be used to bring anatomy to life. Certain software allows the class to explore the human body and identify the different organs. This can be especially helpful in natural science or biology classes.
Take A Closer Look At Intricate Systems
VR is sometimes used to take a closer look at intricate systems that are taught in school. For example, students who are studying mechanical engineering often use virtual reality to look at the details of machinery and equipment.
Language Immersion
It is much easier to study a language when immersed in the culture and surrounded by fluent speakers. For this reason, many teachers try their best to constantly speak the target language and teach their students about the culture. However, one of the best ways to do this is by using virtual reality – students can get a feel for the culture and have conversations with virtual people.
Skills Training
VR can also be used to help students learn more practical skills. One of the biggest benefits of virtual reality is that it can be used to produce realistic scenarios. This makes it much more accurate when teaching practical skills, such as surgery or changing a car tire.
Physical Education
Teachers could also use VR in physical education classes. For example, virtual reality can be used to play tennis, volleyball, baseball, golf, etc.
Immerse Your Students In Artwork
Virtual reality offers a great opportunity to immerse students in the artwork. Can you imagine how educational it would be to actually hold the Mona Lisa in your hands? VR can have a huge positive impact on art classes.
Conclusion
Virtual reality works by creating a virtual world that users can see and interact with. There are many scenarios in which VR could come in handy in the classroom. For example, it can be used to discover geographical landforms, develop realistic skills training and to study foreign languages. More so, it can be used in physical education to simulate sports such as golf.