How Assistive Technology Helps Learners with Special Needs, Succeed in K-12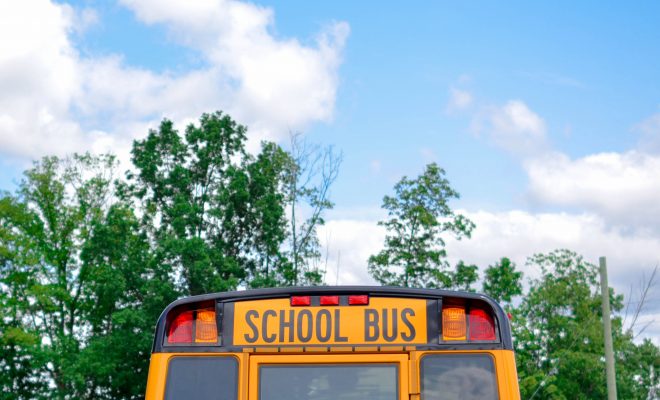 Special needs learners are those who cannot learn in conventional ways or with conventional strategies due to various conditions. Although they require alternative teaching styles and placements, these learners benefit greatly from their education. Getting an education is especially essential for those who cannot fully care for themselves or participate in their classrooms in the usual ways.
Special needs learners do not have to fall behind their peers, and can even catch up to them with the use of innovative assistive technology. In this article, we will discuss how assistive technology helps students with special needs navigate and thrive the K-12 system
Core apps for learners with special needs
Tech devices already come preloaded with assistive tech and accessibility settings, making them easier to utilize for people with various disabilities. Newer features like speech recognition software, screen-reading apps, and text to speech are helpful solutions for the visually impaired. Closed captioning apps and video conferencing tech facilitate sign language and lip reading for learners who are hearing impaired.
Because of tech, the genius of incredible minds such as that of Stephen Hawking has not been hindered but instead can be exercised and utilized for the excellence of all.
Assistive technology for adaptive learning environments
There are various kinds of assistive tech that special needs learners can utilize, whether in the classroom or from a distance. Tech can be used to supplement various disabilities, such as text to speech apps that help people with reading and cognitive disabilities.

Interactive whiteboards engage learners who have language disabilities as well as learners who are deaf or hard of hearing. Learners who have issues with fine motor control skills can utilize big font keyboards that are plugged into the USB port of a plain desktop computer to enable their typing techniques.
Learners with limited mobility can utilize digital apps to create art and attend classes that require the use of fine motor skills. For learners who are unable to attend physical classrooms, instructions can be delivered through video, audio, and instant messaging tech by way of distance learning programs and electronic or online schools.
Creation of the learner and educator bond
Assistive technology helps educators to track a learner's level of comprehension on any subject matter. Because assistive technology is also able to help educators work with multiple learners at once, it can equalize the education of special needs learners. As a result, their peers can see them as more capable, independent, and participatory members of the school.
Creation of  Peer to Peer bonds
Learners with disabilities often have a hard time communicating with their educators or peers. While a deaf learner may know sign language, their non-deaf peers usually don't. Assistive technology can be utilized to facilitate and strengthen classmate to classmate bonds and help with the creation of a sense of community.
The latest trends tech encompass wireless systems that allow a learner with disabilities to take their assistive learning devices anywhere. These systems let a learner go to the cafeteria and converse with their peers or have a discussion about a project in their STEM class.
This kind of tech can even help learners with disabilities rise to leadership positions, such as running for a seat in student government or participating in a club or other extracurricular activities. From the sharing of ideas to the building of camaraderie, assistive technology can help learners with disabilities maintain strong and long-lasting friendships with their peers at school.
Motivating students to success
Each time a learner with disabilities utilizes an assistive technology app or resources effectively, it reinforces the educational process and the use of the tech. Educators working with special needs learners who regularly use tech report that their learners have improved their levels of self-confidence and are better able to self-advocate when the need arises. Each success in the academic environment inspires special needs learners to challenge themselves further and may even inspire their peers to do the same.
Learners using assistive tech are also more willing to reach out to their teachers and their peers to form partnerships that enhance the teaching and learning process even more. It is a very productive cycle of academic success, all achieved by using assistive technology.
For a lot of special needs learners, their educational experience would be a lot more complicated without the presence of tech. Tech in education helps special needs learners to gain confidence in their abilities and attain a level of control over their lives. Assistive technology enables them to develop skills, challenge themselves, and learn basic communication skills that they will need throughout their entire lives.
Concluding thoughts
As tech continues to develop, having this basic comprehension and experience with computers, keyboards, and touch screens will allow special needs learners to pick up new features and devices as they become available.