An Insider's View into the Edtech Market for Assistive Technology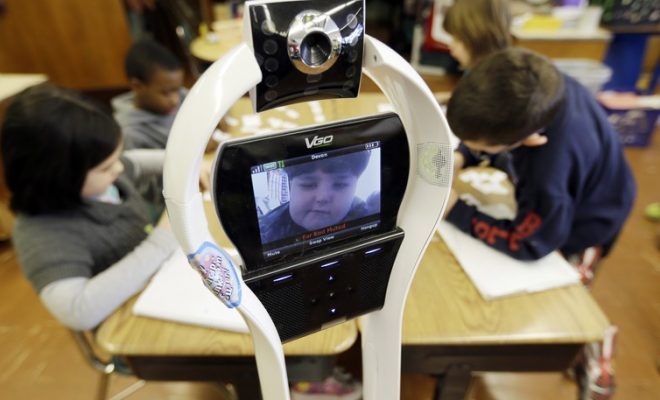 Catering to different special needs in the classroom can be a challenge without the right equipment. In the past, schools often could not afford the top-notch technology that students needed to work on their communication and other essential skills. It was easy to see that our classroom model wasn't as effective as it could be for students, particularly those who suffer from conditions that render speech more difficult. Edtech is quickly changing the face of assistive technology in the modern classroom. With the new products being developed, a student has more opportunities to succeed than ever before.
What are early childhood, K-12, and higher education institution's most pressing needs?
One of the primary areas where edtech can serve early childhood, K-12, and higher education is with various speech apps. Many students who have physical disabilities already have all of the assistive technology they need to move around and function. However, teachers will have a more difficult time procuring augmentative and alternative communication (AAC) tools. Nicer models can be too pricey to fit into the school budget, leaving students with outdated binders and clipboards to serve as a homemade version of these programs. A more tech-savvy approach could be one area where edtech can meet the needs of the classroom.
In addition to AACs, teachers also need programs that can transform their lessons from text into speech. The voices should sound more like real people instead of robotic recitations because this can help sustain the interest of the students.
One final area where edtech can offer assistance in schools is with programs that work on cognitive abilities. Spending time on these apps should be enjoyable with gamification and an appealing interface. However, there should be measurable outcomes that teachers can easily identify and track.
How can edtech companies meet these needs?
Edtech can start by imitating the successful software found on more expensive and specialized AAC devices. These companies will need to create a program that utilizes pictures and words to allow students to string together sentences. When it reads, it should give an option of several voices to allow the student to choose the one that is most similar to their real voice. Much like the homemade versions of AACs that are sometimes used, the apps should be customizable so that the most frequently used symbols and words are placed at the front.
Text-to-speech programs will need to accommodate a variety of types of documents including PDFs, Google Docs, and more. There should be several options for voices, but the end goal is to create someone who can read as naturally as possible. Edtech has the capability of moving away from the robotic sounds of older text-to-speech programs.
Finally, they can develop more cognitive game-based programs to help improve memory, focus, and attention span. These games will have to be extremely visually engaging in order to capture and sustain student attention. There should be some type of data available so that educators can clearly identify whether a student is making progress by using these games.
What are the 3 major companies that operate in this space?
Some companies are already working on the best edtech that can be offered for assistive technology. Here are just a few of the top examples of programs that are dominating this space.
Proloquo2Go: Proloquo2Go is an augmentative and alternative communication app that uses symbols to help those who cannot speak for themselves. It uses pictures to help users choose the right words for their unique situation. Adults can easily customize the app for more convenient use.
Memory Trainer: Because memory is so essential to everything else in the classroom, many teachers choose apps like Memory Trainer to help boost spatial and working memory. This program provides graphical progress so you can see the gains made in spatial and working memory. As an added perk, it also helps to work on focus and concentration.
Natural Reader: This is considered to be one of the most powerful text-to-speech apps on today's market. It can work with several different types of documents including PDFs, Docs, and TXT files. Perhaps the best part is that it reads with your choice from more than fifty natural voices, just as the name implies.