Honeywell Home T9 smart thermostat knows what room you're in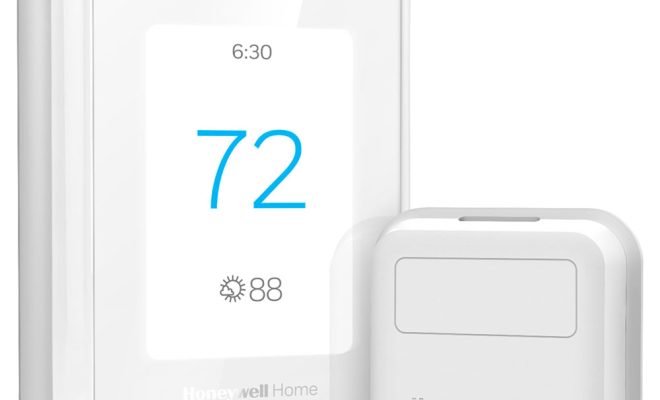 Introduction:
The Honeywell Home T9 smart thermostat offers an innovative solution to home climate control by focusing on the most important factor – you. Unlike traditional thermostats that heat or cool an entire building, the T9 smart thermostat can detect which room you are in and adjust the temperature accordingly. In this article, we will explore how this cutting-edge technology makes your home more comfortable and energy-efficient.
Room-by-Room Temperature Control:
The key feature of the Honeywell Home T9 is its ability to provide personalized temperature control for each room. By utilizing smart sensors, the thermostat can detect when you are in a specific room and adjust the temperature accordingly. This ensures that you are always comfortable in the space you're occupying, while also eliminating wasted energy on empty rooms.
Smart Sensor Technology:
The core of the T9's room-by-room capabilities lies in its innovative smart sensor technology. Each sensor detects motion and monitors temperature within a 200-foot range. Simply place these sensors around your home to enable the T9 to determine where you are and adjust temperatures in real-time.
Integration with your Smart Home:
The Honeywell Home T9 thermostat is designed to integrate seamlessly with various existing smart home ecosystems, including Amazon Alexa, Google Assistant, and Apple HomeKit. This compatibility allows you to use voice commands or controlling your thermostat from a single app, enabling ease of use and further enhancing its capabilities.
Energy Efficiency and Savings:
By focusing on occupied rooms rather than heating or cooling an entire house, the T9 smart thermostat has the potential to save you significant amounts on your energy bills. The system's intelligent algorithms learn your patterns over time as well, optimizing energy usage based on your routine and reducing costs even further.
Easy Installation & User-friendly Interface:
Installing the Honeywell Home T9 is quick and straightforward – simply replace your existing thermostat with the T9, and follow the step-by-step user guide for installation and setup. The T9
is also designed with a user-friendly interface, offering an intuitive app that makes it easy to control your smart thermostat from any device.
Conclusion:
The Honeywell Home T9 smart thermostat represents a significant advancement in home climate control technology. By offering personalized temperature adjustments through its state-of-the-art sensor system, the T9 ensures maximum comfort while helping you save money on your energy bill. With its easy installation process and compatibility with popular smart home systems, this revolutionary thermostat is a worthy investment for any homeowner.