Wi-Fi 6 and What it Means for You: A Comprehensive Guide to the Latest Wi-Fi Technology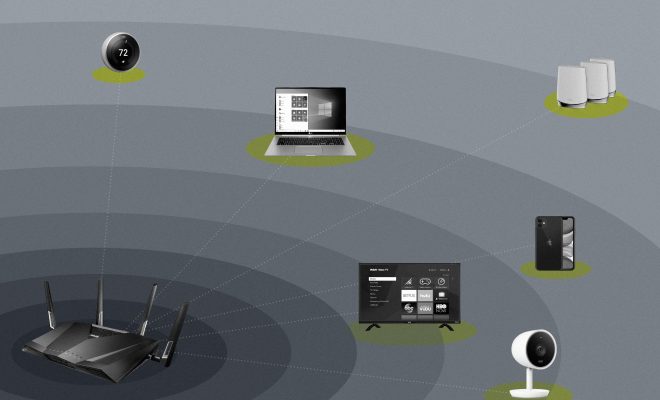 Intro:
In today's tech-savvy world, it's crucial to stay connected to the internet at all times. With Wi-Fi technology constantly evolving, the debut of Wi-Fi 6 (also known as 802.11ax) has been eagerly anticipated by users seeking superior connectivity, speed, and overall performance. This article aims to demystify Wi-Fi 6 and explore its benefits and features so you can decide if it's time to upgrade your router.
Understanding Wi-Fi 6:
Wi-Fi 6 is the sixth iteration of wireless networking technology built upon the existing 802.11ac (Wi-Fi 5) standard. It boasts remarkable improvements in network efficiency, throughput, latency, battery life conservation for devices, and handling capacity for more users simultaneously on a single network.
Key Features of Wi-Fi 6:
1. Improved Speeds – Thanks to technologies like Orthogonal Frequency-Division Multiple Access (OFDMA) and Multi-User Multiple Input Multiple Output (MU-MIMO), Wi-Fi 6 provides increased data transfer speeds that could reach up to 9.6 Gbps compared to the maximum of 3.5 Gbps supported by Wi-Fi 5.
2. Handling Congestion – As homes and offices become smarter, managing traffic on a network is increasingly essential. Wi-Fi 6 can handle multiple devices more efficiently by fragmenting data packets and allocating bandwidth based on user needs.
3. Better Coverage – Beamforming technology is revamped with Wi-Fi 6, enabling routers to focus signals toward specific devices rather than broadcasting them uniformly. Providing better coverage in areas that were once deemed dead zones.
4. Longer Battery Life – Target Wake Time (TWT) reduces power consumption by allowing devices to "negotiate" when they connect to the network to receive updates or transmit data, extending battery life for smartphones and IoT devices.
5. Enhanced Security – The adoption of Wi-Fi 6 also mandates the WPA3 security protocol, providing improved privacy and protection against potential threats.
Upgrading to Wi-Fi 6 Routers:
Before making the switch to Wi-Fi 6 routers, it's vital to consider the compatibility of your devices. To take full advantage of the Wi-Fi 6 features, your devices must support the 802.11ax standard. While some newer smartphones and laptops do, many older devices don't have this capability.
Also, keep in mind that an upgrade to a Wi-Fi 6 router does not instantly enhance your internet speed; it depends on your existing internet service plan.
Conclusion:
With its impressive enhancements in speed, capacity, efficiency, security, and battery life conservation, Wi-Fi 6 is a promising technology for future networking requirements. Although upgrading to a Wi-Fi 6 router may not be necessary for everyone right now, it could be an excellent investment for those with compatible devices and a desire for improved connectivity performance.