Gaining Admission to an Ivy League School: Everything You Need to Know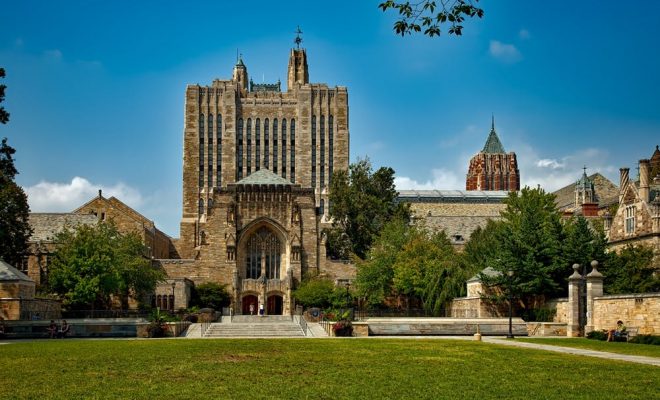 Unfortunately, admission to an Ivy League school takes much more than just outstanding grades. Seven of the eight Ivy institutions have been named among the country's most selective colleges, with admission rates ranging from 6% at Harvard University to 15% at Cornell University.
Applicants who have received great grades in ostensibly difficult subjects and demonstrated a strong interest in extracurricular activities are among those who have been chosen. They must also have displayed leadership talents and submitted outstanding essays. Every Ivy League institution should be designated as a reach school.
Successful applications do not emerge simply from putting in a little effort during the application process. It is the culmination of years of constant and focused effort. The following are some suggestions and approaches for writing a great application to an Ivy League institution.
Begin Early to Lay the Groundwork for Ivy League Success
Every Ivy League university (as well as every other university) will only consider your academic performance from 9th to 12th grade. The admissions committee will not regard your 7th-grade award as a positive, nor will your participation on the varsity track team in 8th grade. As a result, successful candidates to Ivy League schools start early, even before they start high school, to build a good record in high school.
In terms of academics, if you maintain good math performance in middle school, you are almost certainly putting yourself up to complete calculus before graduating from high school. A foreign language in your school region is another item to start studying early and consistently. This will encourage you to enroll in an Advanced Placement Language program throughout high school or to enroll in a language class through dual enrollment at a nearby college. The majority of successful applications come from applicants who have achieved proficiency in a foreign language and have completed arithmetic up to Calculus.
Although it is possible to acquire admission without achieving these achievements, your prospects are minimal. Middle School is an excellent time to start preparing for college since you will become fully aware of how the different key strategies taught in Middle School can prepare you for success at an Ivy League School.
When it comes to extracurricular activities in middle school, participate in them to uncover your area of interest so that you may approach ninth grade with concentration and commitment. It's nice in middle school to discover that you'd rather be on the theatre team than play soccer after school. You are now in charge of growing competence and becoming great in theater throughout your senior year of high school. This may be challenging if you first found your love of theatre during your junior year of High School.
Obtain Excellent Grades
You may be thinking if taking difficult classes is more important than getting good scores. The truth is that both are required for admission to an Ivy League school. Admissions officers will be intrigued by the fact that you received "A's" in the difficult classes you took. Because Ivy League schools receive so many applicants, they are less concerned with high GPAs. 
Such GPAs play important and relevant roles in determining your position in a class; but, when admission committees evaluate various students from different regions of the world, they will assess if the "A" you achieved in AP World History was truly an "A" or a hyped-up "B."
Understand that you do not need an A in every subject to get admitted to an Ivy League school, but each "B" you have reduces your chances of admission. The GPAs of successful Ivy League candidates are not very high, often ranging from 3.7 to 4.0. (3.9 or 4.0 occurs the most).
Some candidates make poor decisions while applying to selective universities in order to achieve consecutive "A" grades. You are not required to produce a follow-up essay to explain why you received a B+ in your second year. However, there are a few instances where an explanation for a bad grade is required. It's also worth noting that some kids with less-than-perfect grades are admitted. This might be because their nation or school has a different grading system, they have a remarkable aptitude, or they had a serious problem that made getting "A" marks exceptionally tough.
Concentrate on gaining knowledge and achieving goals through extracurricular activities.
Consider extracurricular activities in terms of depth rather than breadth. A student who plays a passive role in one play year joins the yearbook in another, plays JV tennis in the spring, and becomes a member of the Academic Council. All-Stars in their senior year will be labeled dabblers, with no true passion or area of expertise (all of these activities are great, but they do not sum up to form a potentially successful Ivy League application). Consider a student who, in 9th grade, plays the euphonium in County Band and then does the same in Area Band. 
All-State in 10th grade, All-State in 11th grade, and played in the school symphonic band, pep band, concert band, and pep band all four years of high school. It is apparent that such a learner is enthusiastic about playing that instrument and would most likely bring that enthusiasm to campus.
As a Member, Demonstrate Your Commitment to the Community
Members of the admissions department are certainly looking for individuals who are really engaged in the community because they want to bring more students to their community. Community service is one method to demonstrate your interest. However, you must recognize that numbers alone will not enough – an applicant who has completed 300 hours of community service would not have a lower probability than one who has completed 1000 hours. However, be certain that the service you do is meaningful to you and has an influence on your community. You may write one of your supplemental essays about a service project you worked on.
Globally Organize your high school curriculum with purpose.
The most important aspect of your Ivy League application is your high school transcript. In general, if you need to convince admissions officers that you have what it takes to succeed in college, you should enroll in the most difficult classes possible. For example, you should take AP Calculus rather than Business Calculus. If you had the choice between Calculus AB and Calculus BC, the latter would be the more remarkable alternative. If you are undecided about taking a foreign language class in your senior year, you should go ahead and do it (this suggestion is made on the assumption that you are confident in your capacity to succeed in these classes).
You should also be pragmatic in your academic pursuits. The Ivies do not expect you to take seven AP subjects during your Junior year, and taking on too much work might result in tiredness and/or poor performance. Concentrate on and succeed in fundamental subjects such as math, English, science, and language.
You can also take AP Statistics, AP Psychology, or AP Music Theory if they are offered at your school, but you should not devote the same amount of time and effort to them as you would to AP Biology and AP Literature.
Furthermore, you should be aware that Ivy League schools recognize that not all pupils have equal academic chances. Only a few secondary schools offer the ostensibly rigorous International Baccalaureate program. In larger and more affluent schools, a wide selection of Advanced Placement subjects may be comfortably handled.
Some high schools are opposed to their kids taking a dual enrollment course at a local college. If you attended a small school with few academic possibilities, your application to an Ivy League institution will be given extra consideration, and other variables such as reference letters and SAT/ACT scores will be more important in determining your college readiness.
Obtain a high ACT or SAT score
No Ivy League institution is test-optional and SAT and ACT scores still have a significant impact on admissions. A standardized test is one of the instruments used by the Ivies to compare pupils because they get applications from all over the world. Having said that, admissions personnel are aware that pupils with superior financial means have a higher chance with the ACT and SAT, and these examinations in some ways signal the applicant's family's financial situation.
To obtain an idea of what the ACT and/or SAT scores required for admission to an Ivy League school should be, look at the graphs from Yale, Princeton, Penn, Havard, Dartmouth, Cornell, Columbia, and Brown.
The figures are depressing: an increasing proportion of kids admitted have high ACT and SAT scores. Simultaneously, you will see some out-of-range points, and a few pupils will be admitted with less-than-ideal marks.
Work diligently on your Supplemental Essay.
Every Ivy League school wants you to complement your Common Application essay with institution-specific extra essays. These are not to be taken lightly. For starters, these extra essays do a far better job of conveying your interest in a certain Ivy League institution than a standard essay would. For example, admissions officers at Yale are looking for candidates who are both strong and passionate about the institution, and who have compelling reasons for wanting to attend Yale.
If your comments in the additional essay are substantial and transferable to multiple colleges, you have misunderstood the task. Supplemental essays are incredibly useful methods for expressing interest in a specific institution.
Create a strong personal statement.
Because you will most likely be utilizing the Common Application to apply to the Ivy League, you will have five personal statement options. Researching the many essay possibilities for your Common Application is a smart idea, and thoroughly understanding it is critical. If your essay is riddled with errors or focuses on a minor or hackneyed topic, your application may be denied. However, this does not imply that your essay should be about anything implausible. For your emphasis to be effective, you must not have cured global warming or saved a bus full of first graders. Much more than your title, your essay should be focused on issues that are important to you and written in a self-reflective and knowledgeable approach.
Make decisions and actions Early in their careers
Yale, Princeton, and Havard all had a single option timely action program. Early admission programs are available at the remaining five Ivy League schools. Using the early program, you can only apply to one school with each of these programs. Early choice programs include constraints in that if you are admitted, you must attend. You should not select the early choice option if you are not positive that the Ivy League institution to which you have applied is your top choice. However, the early decision option allows you to change your school choice later on.
If you are set for Ivy League admission (based on grades, essays, extracurricular activities, interview, and SAT/ACT), it is recommended to apply early as you will have a better chance of being admitted. Based on early and regularly admit rates for Ivy League institutions, your chances of admission are four times better than if you apply later.
Ace Your Question and Answer Session at the Ivy League
You will almost certainly be interviewed by an alumnus of the Ivy League institution to which you are applying. Although this interview is not the most important component of your application, it may make or break it. If you falter when questioned about your motivation for applying and your level of interest, your application may be rejected. During your interview, attempt to be approachable and pleasant. Interviews for the Ivy League are often amicable interactions, and the interviewer wants you to do well. A little practice can go a long way. Consider the most typical interview questions and attempt to prevent common blunders.
Factors beyond one's control
Starting early and making enough preparations may allow you to rework certain portions of the application process to your advantage. However, certain aspects of the Ivy League admissions process are beyond your control. If such characteristics start to favor you, that's great; if they don't, don't fret; most successful candidates don't have these advantages.
One uncontrollable element is legacy status. Having a direct family member who attended your preferred university might be advantageous. Colleges value legacies for several reasons: they are already acquainted with the institution and are more likely to accept an offer of admission (allowing the University to yield more); also, sustaining a legacy may be beneficial to alumni donations.
Another uncontrollable issue is where you stand in relation to the university's aim to enroll diverse students. This means that everything else being equal, a New Jersey candidate has a lower probability than a Montana or Nepal applicant. In general, a strong candidate from an under-represented group has an advantage over a candidate from a well-represented group. 
This pattern may appear nonsensical and has become a legal issue, but most private institutions that follow this pattern think that students from varied ethnic, geographical, philosophical, and geographical backgrounds have a far better undergraduate experience.
Considering Thoughts
Before you begin the application process to an Ivy League institution, you should have a compelling rationale for choosing the Ivy League. However, most students' motivations are hazy, focusing on prestige or persuasion from friends or family. You should keep in mind that none of the Ivy League colleges is miraculous in any way. There are dozens of institutions to choose from, and the one that best fits your academic interests, personality, and career goals may not be an Ivy League Institution.
Every year, there will be a news story about a student who was accepted to all eight Ivies. It is an outstanding feat, and news outlets are typically pleased to highlight it. Meanwhile, a student who might thrive in the bustling metropolis of Columbia may not feel at ease in the rural setting of Cornell. Because each of the eight Ivy League schools is unique, none of them can meet the demands of a single Candidate.
Don't forget that there are numerous universities that have lower tuition (most of them have lower undergraduate tuition) than any Ivy League school, and many of them are more accessible. Because the Ivies do not provide merit-based financial aid, some of them are more inexpensive.
Make sure your reasons for going to an Ivy League school are compelling and recognize that not being admitted to one does not imply failure: you may flourish at whichever institution you choose.