Disable SSID Broadcast to Hide Your Wi-Fi Network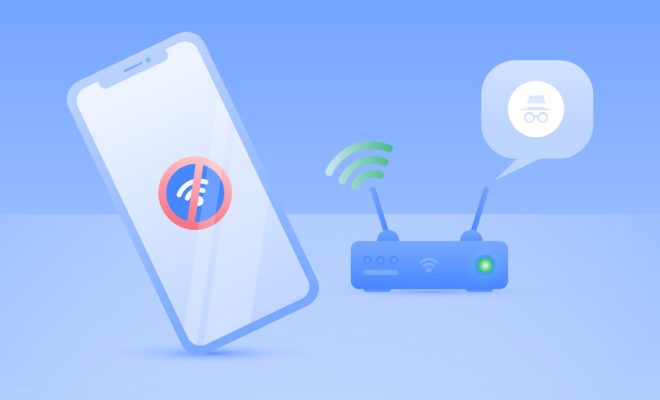 In today's digitally advanced world, Wi-Fi has become an indispensable part of our lives. With Wi-Fi, we are able to connect to the internet without using any cables, which makes it more convenient and flexible. However, Wi-Fi networks can also be vulnerable to hackers and unauthorized users who can gain access to your network without your knowledge. Fortunately, there's a simple solution to this problem – Disable SSID Broadcast.
What is an SSID Broadcast?
Service Set Identifier (SSID) is the name of your wireless network. It is visible to anyone within range and helps devices to identify and connect to your network. By default, this feature is enabled on most routers so that it can broadcast the SSID to the surrounding devices.
However, broadcasting your SSID can also make it easier for hackers to detect and target your network. Once they have the SSID and the password, they can easily connect to your network and cause harm or damage.
Why you should disable SSID Broadcast?
Disabling SSID Broadcast is a simple and effective way to secure your Wi-Fi network. By disabling the SSID broadcast, your Wi-Fi network will become invisible to anyone searching for Wi-Fi networks in the area. This means that hackers will not be able to detect your network easily and will not be able to target it.
Another benefit of disabling SSID Broadcast is that it can help prevent your Wi-Fi network from being flooded with unwanted traffic. This can happen when devices automatically connect to your network even if they have no intention of using it. By hiding your Wi-Fi network, you can prevent this from happening and reduce the amount of unwanted traffic.
How to disable SSID Broadcast?
Disabling SSID Broadcast is a simple process that can be done through the router's settings. The exact process may vary depending on the make and model of your router, but the steps are generally the same. Here's how to do it:
1. Open your router's settings page on your web browser.
2. Go to the Wireless section and locate the SSID Broadcast setting.
3. Uncheck the box next to "Enable SSID Broadcast."
4. Save the changes.
Once you've disabled SSID Broadcast, you will need to manually connect to your Wi-Fi network by entering the SSID and password on each device that needs to connect to it.
In conclusion, disabling SSID Broadcast is a quick and easy way to secure your Wi-Fi network, prevent unwanted traffic, and reduce the risk of unauthorized access. By following the steps outlined above, you can easily disable SSID Broadcast and enjoy a more secure Wi-Fi network.