What to Do When LinkedIn Is Not Working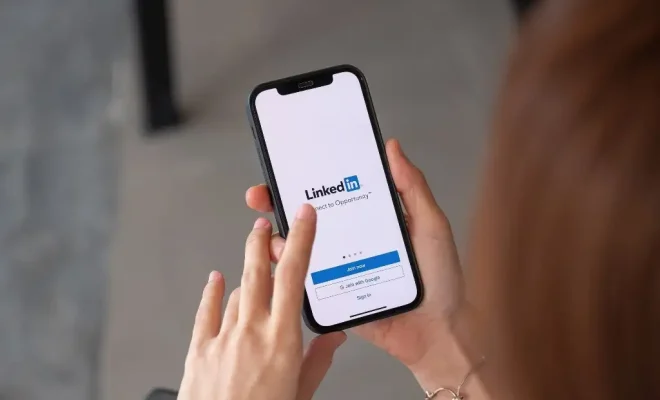 LinkedIn is one of the most popular social networking platforms in the world, with over 700 million users in more than 200 countries. It is known for being a powerful tool for professionals to connect, share ideas, and build their careers. However, like any other platform, LinkedIn is prone to occasional hiccups, and there may be times when you find that it's not working for you. If you're facing issues with LinkedIn, don't worry – here are some things you can do to resolve the problem.
1. Check your internet connection
The first thing you should do when LinkedIn is not working is to check your internet connection. If your internet connection is slow or unstable, LinkedIn may not load or function properly. Ensure that your internet is fast and reliable to avoid any connectivity issues.
2. Clear your browser cache and cookies
Your browser cache and cookies may be the cause of the problem. Clearing them will delete any cached information and cookies that might be hindering LinkedIn's performance. This will prompt your browser to retrieve fresh data from the LinkedIn servers when you visit the site next.
3. Check LinkedIn's status
LinkedIn may have its own system issues that can cause the platform to malfunction. To check whether LinkedIn is down, you may visit a website like downdetector.com or isitdownrightnow.com. These websites will show you whether the site is experiencing any problems at the moment.
4. Update your browser
If LinkedIn is not working on your browser, it may be because you are using an outdated version of the browser. Updates can contain bug fixes and security patches, which can help solve the issues you may be facing.
5. Restart your device
Sometimes, a simple restart of your device can be the solution. If restarting your browser does not work, try restarting your computer or mobile device. This will refresh the device and clear any temporary issues that may be hindering LinkedIn's performance.
6. Contact LinkedIn support
If all else fails, you can contact LinkedIn Support. They will be able to assist you with any issues you may be experiencing on the platform. You can either visit their Help Center or reach out to them on Twitter, Facebook, or LinkedIn itself.
In conclusion, LinkedIn is a powerful tool for professionals, but like any platform, it can have its own set of technical issues. With the above mentioned steps, you can resolve most of the problems LinkedIn can throw your way.