Digital Storytellers Take Page and Stage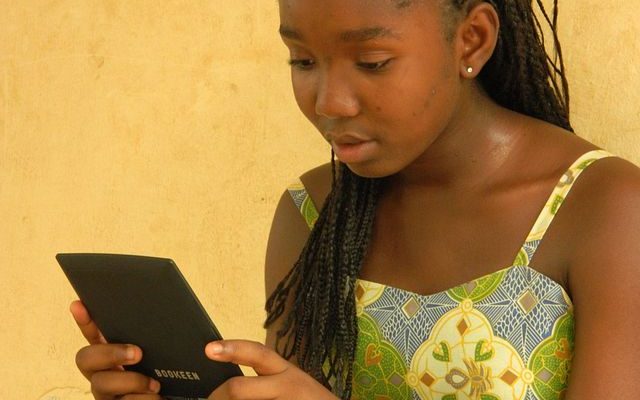 Do your students love stories but hate writing them?
It's time to pull out the technology and turn to digital storytelling. Electronic devices and software have made it possible for learners to use technology to tell their narratives and communicate clearly. Nearly every subject lends itself to the digital story format; therefore, every teacher can incorporate aspects of digital storytelling in their lessons.
Digital storytelling works well in the flipped classroom. Students can use any of dozens of outstanding apps for telling their stories, working on them outside the confines of the instructional day.
Apps your students will love
The digital storytelling apps your students need are dynamic and engaging. They make relaying expressive information fun, and they inspire creativity. Storytellers will be anxious to bring their narratives to life with tools like these:
·       Pixton   
Conceptualizing ideas can be challenging for some students. They can see it in their minds, but can't seem to write it. These learners have an idea what they want to say, but somehow it either doesn't come out right, or they forget to include important parts of the narrative. Students use comics art to tell their stories. Pixton has folders of backgrounds, characters, and even phrases. At $39.99, Pixton Edmodo is pricier than other apps, but a worthwhile investment.
What student doesn't want to be the next George Lucas or Steven Spielberg? Reeldirector takes familiar iMovie tools and allows for advanced movie-making. There's no easier way to make quality presentations than with this software. Digital storytellers will find it easy to combine video clips, create transitions, and add voice-overs. The app costs $1.99, making it an affordable tool for most students.
For younger students needing help formulating ideas, try interactive story cubes. The cubes work like dice – students roll the dice and build a story using the combinations shown on the screen.
Scaffold instruction for students who need more support
English language learners and special needs students may require greater structure in putting together their narratives, but they can still use digital storytelling software for self-expression.
Alexa Skills guides your students in creating fill-in-the-blank stories. Similar to Cloze activities, the stories consist of a skeletal structure. The voice-automated assistant reads sentence stems, and students fill in the blanks. Once Alexa collects the learner input, the device creates the story and reads it back to the students. Think of the process as digital scaffolding that will support your students' storytelling. Currently, Alexa offers the following blueprints:
·       Fairy tales
·       Sci-fi
·       Fables
·       Adventure
·       Holiday
·       Spooky Story
·       All about Dad
·       All about Mom
The benefits of digital storytelling
Creating stories digitally does more than improve reading and writing skills. Students who create digital narrative must take into consideration culture, graphic design, and more. They aren't just telling a story; students are creating an experience for their audiences.
It's no wonder digital storytellers are taking the page and stage to share their narratives in engaging ways that inform and delight.