Dealing with Devices: The Parent-Teen Paradox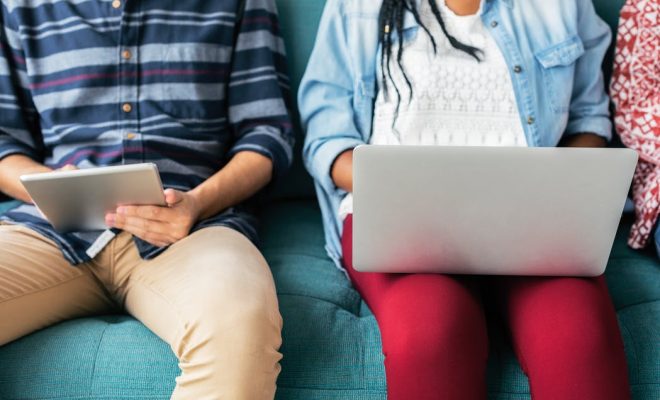 "Do as I say, not as I do" seems like a poor way to parent in today's technology pervasive world.
Parents and children are addicted to their mobile devices more than ever. In fact, half of parents and teens report that they are addicted to mobile devices, and more than 65% check their devices every hour.
We have become a society dependent on digital devices. This dependency has created a parent-teen paradox: how do you tell your children to limit their exposure to digital devices when you can't control your impulses.
The problem
Teens feel compelled to respond immediately to every message, text, email. Their compulsive behavior makes them susceptible to addiction.
The teenage brain is a still-developing organ, not yet fully capable of responsible decision-making. As Eric Jensen explains, the teenage brain is busy building myelin, the fatty insulation that allows the brain to develop its networks of connected neurons. Most importantly, brains work from the back to the front, and it is the front that forms last. The front of the brain, the pre-frontal and frontal cortexes, do not develop until teens reach their twenties.
Until then, all learning experiences help to develop the connections the brain will need. Unfortunately, the dopamine reward system in the brain can make some learning – like quick responses to digital messages – an addiction.
The parent-teen paradox of dealing with devices means limiting engagement with the tools parents encourage their children to use for staying in constant contact.
So what's a parent to do?
The intervention plan
Boredom isn't an excuse for turning to a mobile device for entertainment. It may be impossible to turn off technology entirely, but you can reduce reliance on it.
Limit the time spent with mobile devices.
As difficult as it may seem, it's possible to live for a little while without a smart phone or tablet. As a family, determine the times during the week you can put away the tech toys. For example, what would dinner look like if no one brought their phones to the table?
Engage in alternative activities
Some of the most enjoyable activities do not involve using technology. Find something fun to do that doesn't require a mobile device, whether that's romping in the yard, tackling chores, or playing a board game. Set clear expectations about the time: ask everyone to commit to 60 minutes of tech-free time.
Put away your own devices.
You are your children's role model. Before asking them to commit their undivided attention to a family meal or pastime, put down your mobile devices and show your children that there is plenty to do, even without technology.
If you're willing to address the parent-teen paradox dealing with digital devices, you'll be helping your children develop better thinking skills. Perhaps more importantly, you'll all enjoy the social interaction.