Computer Science in K-12 Classrooms Needs to Catch Up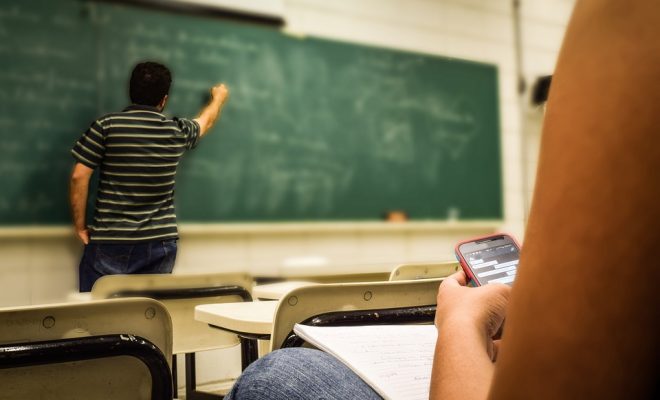 It's estimated that in the next decade the number of computer science jobs in the U.S. will outnumber qualified people by 1 million. That's 1 million jobs for the taking that Americans will miss out on because of inadequate skill sets. Despite this, only 10 percent of K-12 schools have computer science programs.
So what gives?
The Problem
Traditional subjects like English and math receive a lot of play time in K-12 classrooms and they are considered "building blocks" for other subjects, like computer science. So when a high school senior decides to seek out a college degree in English, or mathematics, he or she has a general idea of what to expect in the classes that follow. The same can be said for arts-based topics, like the visual arts or music. Feasibly a young person accepted to college for those topics has had several years of training in it and plans to build on that base knowledge.
The same is not necessarily true for computer science majors. If only 10 percent of schools are teaching computer science courses (and we don't know how extensive those programs may be), then it's a safe bet that many of the kids entering those college classes have no idea what to expect. Or even worse – young people who may show promise in computer science never realize their potential because there is never a primer class to alert them to it. Despite its prevalence in the "real world," computer science classes on K-12 campuses are not much changed from a decade or two ago.
There is also the slow nature in which K-12 schools, especially public ones, adopt new technologies. Classroom computers are nothing new but the science behind today's careers is constantly evolving. It is difficult for classrooms to find the resources to keep up with the changing face of computer science. In some cases, by the time a particular technology is obtained or curriculum purchased, it is already on its way out the door as being considered cutting-edge. It can feel overwhelming, and frustrating, and this red tape keeps technology from reaching students' hands in a reasonable time frame.
The Solutions
To meet the computer science job demand, K-12 schools will need help from outside partners. This could come in the form of area businesses willing to donate needed technology to make more classes happen or curriculum partnerships with groups like Code in the Schools. If every computer science classroom tries to re-invent the wheel, a lot of time and resources are wasted. So asking for help is the first step.
There also needs to be a larger focus on computer science at a younger age. This does not just mean computers and mobile devices available in K-12 classrooms but should include lessons on the "how" of the technology. The site Code.org has basic coding activities for children as young as Kindergarten – so teachers should be taking advantage of these resources. Waiting until middle or high school is simply too long to wait to spark an interest in K-12 students in computer science.
Finally, special attention should be paid to getting young women interested in computer science learning. Research tells us that girls are just as adept as boys at learning STEM topics, computer science included, but their interest tends to drop off in late elementary or middle school. Knowing this, educators should make sure girls are exposed to the same computer science learning as boys and encouraged through organizations like Girls Who Code. It may still take a generation to get to the point where young women feel completely comfortable seeking out computer science opportunities, so in the meantime support systems need to be there.
What solutions would you suggest for the lack of computer science in K-12 classrooms?