Choosing the Best School for Your Child: Everything You Need to Know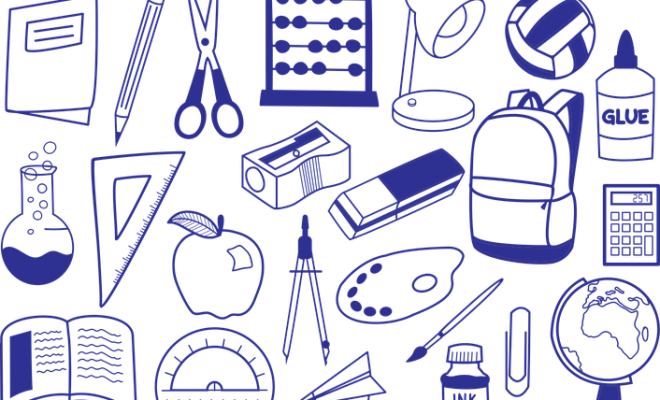 Choosing the best school for your child might feel like a full-time job. To be honest, with all of the cuts made to school funding in the United States, you must be concerned about the quality of education your child is receiving. You're certainly thinking about high school alternatives ranging from home schools and online schools to private institutions and charter schools. Most parents want assistance in making this decision since the many alternatives might be overwhelming.
So, what ways can you employ to determine whether or not your child's current school is meeting his or her needs? How can you discover the ideal high school alternative for your child if the school is unable to do so? Here are some pointers:
Is your child's present school meeting his or her needs?
When examining the existing high school and considering alternatives, keep in mind that your considerations should extend beyond the current year to the year's future.
If your kid is currently struggling with schoolwork, can the school provide the necessary assistance to enhance general classes?

Is your child being pushed enough at school? Are there any advanced classes available?

Do the school's and extracurricular programs meet your child's requirements?
Importantly, you should ensure that your child's school is the best fit for him or her in the long term. That is where your child will grow and develop, and you should be aware of how the school will evolve through time. Is it a caring and cherishing lower school that transforms into a rigorous and competitive middle and high school? Examine each division before deciding on a school.
Is Your Child Fitting In at School?
Moving to a different school might be a fantastic decision, but your child will fail if he or she is unable to fit in.
Does your youngster like going to school?

Is your child socially engaged, involved, and physically fit?

Does your youngster participate in a variety of activities and sports?
When researching new schools that may be options, you should ask the same questions. It may be tempting to select the most competitive school available; however, ensuring that your child will fit in well and that the school will be neither too difficult nor too easy over time. Make certain that you do not push your child to attend a prestigious institution that does not develop his or her interests and abilities. Also, be certain that the classes match your child's specific requirements.
Can You Afford the Cost of Changing Schools?
If the necessity to transfer to a new school becomes more pressing, you must weigh the time and expense of doing so. Although Home schooling is not costly, it does take a significant amount of time.
Private schools, on the other hand, necessitate less time and more money. So, what are your options? Before making a decision, consider these questions and conduct appropriate research.
How much time do you have as a parent to devote to educating your child?

Is your home an appropriate learning environment?

How much does your chosen alternative cost?

Does the most likely alternative need the payment of a tuition fee?

Is it necessary for you to acquire any vouchers?

Will relocating to a new school need additional commuting, or will childcare and transportation be provided?

How will changing schools affect your family's lifestyle?

Will you have to apply for financial aid if you attend a private school?
These are critical questions to address when researching alternative schools.
Think About Hiring an Educational Consultant
When you've decided that switching to a private school is the best and only choice, you should think about hiring a consultant. It's OK to conduct your own research, but many parents feel befuddled and overwhelmed by the entire process. They might seek the assistance of a qualified educational adviser. You will appreciate all of the skilled advice and expertise that this specialist has to offer. Check that the consultant has IECA-approved credentials (Independent Educational Consultants Association).
However, this is a paid service, and many middle-class families may be unable to afford it. But don't be concerned; you can tackle this on your own.
Select what is best for your entire family.
Although every indicator appears to lead to a private or homeschool as the best option for your child, you must consider the repercussions for you and everyone else in the family. Even if a private school is an ideal fit for your child, switching him or her to that school when the cost is too expensive may cause problems for everyone, including the youngster. Similarly, you may wish to provide your child with home or online schooling experience, but you are simply doing your child a disservice if you do not have the time to ensure the youngster learns effectively. Consider your alternatives carefully and make the best decision for the welfare of everybody.
If you decide that a private school is the best option for your child and everyone else in the family, you should have a look at this information on how to pick the finest private school. With so many private schools in the United States, there must be one that meets your requirements. Getting started might be daunting, but with these pointers, you can make the most of your search.
Make a List of Institutes
This is the most thrilling portion of the procedure. Many private schools have websites with intriguing photo albums and video tours, as well as enough information about the programs offered. You and your youngster can use the internet to locate a variety of schools to add to your list. This is an excellent way to get started. We recommend that you save select schools to a favorites list so that you can quickly discover them later. After that, you may have a serious conversation about each of the schools. Thousands of private schools may be found on the Private School Finder website.
When it comes to choosing a school, you and your child must be well aware of each other's requirements. Try to take control of the situation as much as possible. However, don't impose your ideas on your child; otherwise, he or she will find no need to attend a private school and will be unwilling to attend the school of your choosing. As a result, using the previously described spreadsheet, create a list of 3 to 5 schools. You must make realistic selections, and while you want to aim for the best, you must include at least one institution where you are confident that you will get admitted. You should also examine if transferring to a competitive school is good for your child, as highly competitive institutions are not for everyone.
School Visits
This is critical. You can't only rely on other people's opinions or information from a website to learn about a school. So schedule a time for your youngster to visit the school. It will allow the youngster to have a sense of his or her potential future home outside of the household. It also gives parents peace of mind regarding where their child is.
Make personal visits to each school on your list and evaluate them. Schools will want to interview your child and schedule a meeting with you. You must still meet with the admissions staff and ask questions. It is intended to be a two-way street. Don't be alarmed by the interview.
Pay attention to the items you can directly see during your visit to the school to get a sense of what the school thinks is important. Make a point of visiting the classrooms and speaking with both the educators and the children.
Is the

school

the sort of setting where your child can thrive?

Do the Educators appear to be capable of emphasizing your child's abilities?

Do you believe they are enthusiastic about assisting children in learning?
Attend an admission event, such as an open house ceremony, to hear from senior officials, such as the headmaster, or fellow parents. A private school's setting can be established by the headmaster. Attend one of the headmaster's talks or read one of his or her publications if feasible. You will learn about the school's missions and ideals by conducting this study. Don't put your expectations in previous assumptions about the school, because schools change dramatically when administrations change.
Some may let your child attend lessons, and some boarding institutions will even allow them to remain overnight. This invaluable experience will provide your kid with a clear knowledge of what it is like to be at that school, and they will be able to envision themselves there every day of the week.
Be honest with yourself.
As appealing as it may be to load their list of potential private schools with the best institutions in the country, it is ultimately futile. You should choose the greatest school for your child. Those top schools may not give your child the best learning environment, and provincial private schools may not be demanding enough for him or her. Spend time learning about what each school has to offer and what is necessary for your child to grow. It's critical that you find the ideal private school for your child.
Admissions Exams
An admission exam is an excellent tool for determining which school is ideal for your child. By comparing your child's test results at other potential schools, you may choose which ones are the best to apply to, knowing that these institutions share average test scores. If your kid receives a score that is lower or higher than the norm, you may need to communicate with school officials to ensure that the academic burden assigned to him or her is acceptable.
It is also critical to be prepared for these tests. Even if your child is extraordinarily bright or gifted, if he or she has never taken a practice exam, it will be difficult for him or her to perform well on the real one. Don't overlook this phase in the preparation process. It will provide your youngster with the advantage he or she requires.
Fill out an application for admission and financial aid.
Remember that choosing the best school for your child is simply the first step. You must still be admitted there. While keeping application deadlines in mind, strive to send all application documents as soon as possible. Strive to submit all application documents on time as much as feasible. Some institutions provide online sites where candidates may watch their application status and be informed of any missing parts in order to satisfy deadlines.
Don't forget to apply for financial aid. Most private schools provide financial aid programs. Make sure you find out if you believe you will want support.
You only have to wait after submitting your application. Acceptance letters are typically distributed in March, and admissions are effective from January through February. However, you will be given a deadline to respond to the school in April.
If your child is placed on the waitlist, you should not be concerned. It won't be long until you hear from the school, and there are suggestions about what to do if you are waitlisted.