Charging Habits That Will Prolong Your MacBook's Battery Life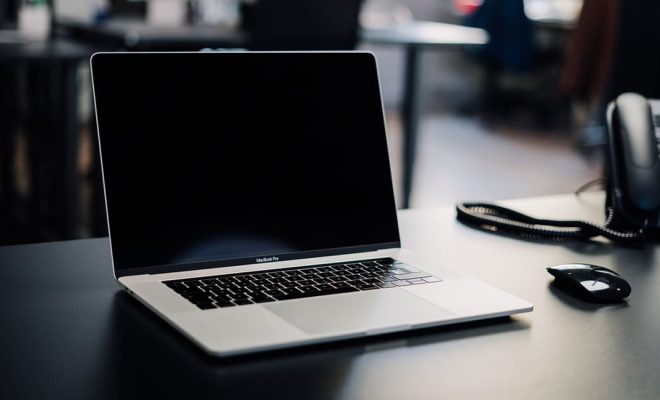 If you own a MacBook, you probably use it for both work and leisure, and its battery life is essential to ensure you don't lose any progress or data in the middle of your tasks. However, like any other device, the MacBook's battery life can degrade over time due to improper charging habits. Therefore, you must adopt some charging practices that will prolong your MacBook's battery life and prevent any untimely shutdowns. In this article, we give you some top charging habits that you should follow to keep your MacBook's battery life in tip-top shape.
Avoid High Temperatures
High temperatures are a common factor that can shorten your MacBook's battery life significantly. In general, it's crucial to keep the temperature of the MacBook within the acceptable limits of 50 –95°F for optimal battery life. When charging, keep your MacBook in a well-ventilated area, and avoid direct sunlight. Also, it would be best if you avoided charging your MacBook on surfaces such as beds, sofas, or laps, where the airflow around the computer is limited, leading to heat buildup. By maintaining optimal temperatures, you protect your MacBook from thermal damage, which can shorten its battery life.
Use Apple's Charger

While some third-party chargers are compatible with MacBook, Apple recommends that users use the charger that comes with the device. Apple's charger is designed to deliver the exact voltage and amperage required by the MacBook, and any variation may result in damage to the battery. On the other hand, third-party chargers may deliver higher voltages or amperages, leading to rapid battery degradation, and in extreme cases, swells, which can push apart the MacBook's casing. Therefore, it's always best to stick to Apple's charger when charging your MacBook.
Avoid Overcharging your MacBook
Overcharging occurs when you leave your MacBook plugged in even after it reaches full capacity. Overcharging your MacBook can lead to a reduction in its battery life and even make it vulnerable to damage. Continuously running the battery to a complete discharge is also not good for the battery. The best way to avoid overcharging is to unplug your MacBook from the charger after it reaches 100%, and then plug it back when the battery drops to 30% or lower. Moreover, it would be best if you didn't keep your MacBook plugged in for long periods, such as overnight, without supervision.
Keep the Battery Level between 30% and 80%

When it comes to battery percentage, it's always a good idea to keep your MacBook's battery level between 30 and 80%. These levels of charge create a buffer zone to protect your MacBook from overcharging and deep discharging. On the other hand, charging your MacBook at maximum capacity and running it until the battery is nearly dead will reduce its overall battery life. Adopting this habit will ensure that your MacBook's battery lasts longer than you would expect.
Conclusion

As a MacBook user, taking care of your battery is vital to ensure that you get the best performance out of your device. These trustworthy charging habits can help you prolong your MacBook's battery life, save you money, and prevent data loss and other impositions resulting from short battery life. Remember, using Apple's official charger, avoiding overcharging, keeping the battery level between 30% and 80%, and avoiding high temperatures, will help keep your MacBook running smoothly for a long time.