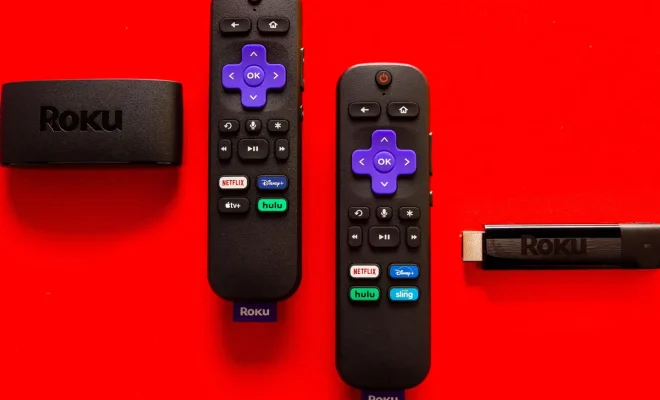 Roku has become a household name when it comes to streaming entertainment. The small device provides access to thousands of channels, including popular streaming services like Netflix, Hulu, and Amazon Prime Video. With so many options available, it can be overwhelming to choose the best Roku to buy. Here are some recommendations for the best Roku devices.
1. Roku Express
If you're looking for an affordable option, then the Roku Express may be the right choice for you. It's the most basic Roku device, but it still provides access to all the popular streaming services. It can stream up to 1080p HD video and comes with a simple remote. It's small and can be easily tucked away behind your TV.
2. Roku Streaming Stick+
The Roku Streaming Stick+ is a step up from the Roku Express. It's still affordable but provides more advanced features like 4K and HDR streaming capabilities. The Roku Streaming Stick+ also comes with a voice remote, making it easier to find the content you want to watch. It's also portable and great for travelers who want to access their favorite content on-the-go.
3. Roku Ultra
The Roku Ultra is the most advanced and expensive Roku device. It has all the features of the Roku Streaming Stick+ but with additional benefits like an Ethernet port for a wired connection, a microSD card slot for additional storage, and a headphone jack in the remote for private listening. It also includes an enhanced voice remote with personal shortcut buttons to quickly access your favorite channels.
4. Roku TV
If you're in the market for a new TV, consider purchasing a Roku TV. These TVs come with Roku built-in, eliminating the need for a separate device. You'll have access to all the Roku features in one convenient package. Plus, Roku TVs come in a variety of sizes and shapes, so there's sure to be one that fits your needs.
In conclusion, the best Roku to buy depends on your needs and budget. If you're on a tight budget, the Roku Express is a great choice. If you want something more advanced, the Roku Streaming Stick+ is a good option. If you want all the bells and whistles, the Roku Ultra is the way to go. And if you're in the market for a new TV, a Roku TV is a great all-in-one solution. No matter what you choose, Roku provides an excellent streaming experience for all your entertainment needs.