Best Fixes for Apple Music Not Playing Next Song on iPhone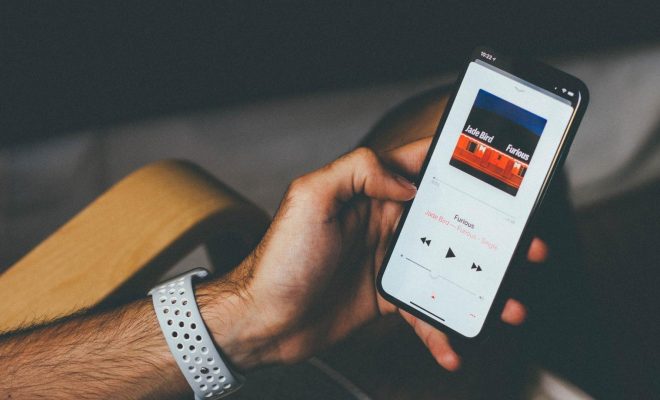 Apple Music is one of the most popular music streaming services that lets you stream and listen to your favorite songs wherever you go. But sometimes, you may encounter an issue when Apple Music fails to play the next song on your iPhone. This can be frustrating, especially if you are working out or on a long trip. In this article, we will explore some of the best fixes for this issue.
1. Restart your iPhone
The first and easiest fix for any glitch on your iPhone is to restart your device. To do that, press and hold the Power button until the slider appears on your screen. Drag the slider to power off your device. Wait for a few seconds and press the Power button again to turn your iPhone back on. Check if Apple Music is playing the next song now.
2. Turn off Crossfade
Another reason why Apple Music may not play the next song on your iPhone is due to the Crossfade feature. Crossfade blends the end of one track into the beginning of the next one, so the music doesn't stop when a song ends. However, if it's turned on, it may cause Apple Music to stop playing the next song. To turn it off, go to Settings > Music > Crossfade > Toggle off the switch.
3. Toggle Off Repeat
If you have previously played a single song in Repeat mode, it may also cause troubles with the playback of the next song. So, to make sure this is not the case, go to the Now Playing screen and check if the Repeat button is enabled. If it is, look for the icon that looks like two arrows in a loop, in the bottom-left corner of your screen, and tap on it to disable it.
4. Check Your Network Connection
Apple Music requires an active internet connection to stream songs. So, make sure that your iPhone is connected to a stable Wi-Fi network or mobile data. If you are experiencing slow or unstable Wi-Fi, try switching to mobile data, or vice versa, and see if it fixes the issue.
5. Update Apple Music or iOS
If you are running an outdated version of the Apple Music app or iOS, it may cause issues with the playback of the next song. To update Apple Music, open the App Store and go to the Updates tab. Check if there is any update available for the app and tap on Update All if you see any pending updates. If you are running an outdated iOS version, go to Settings > General > Software Update and install any available updates.
In conclusion, if Apple Music is not playing the next song on your iPhone, try these troubleshooting tips one by one. Restarting the device, turning off Crossfade, toggling off Repeat, checking your network connection, and updating the app or iOS can all help you fix this issue. If none of these solutions work, you may need to contact Apple Support for further assistance.