Best Cell Phone Trade-In Options for iPhones and Android Phones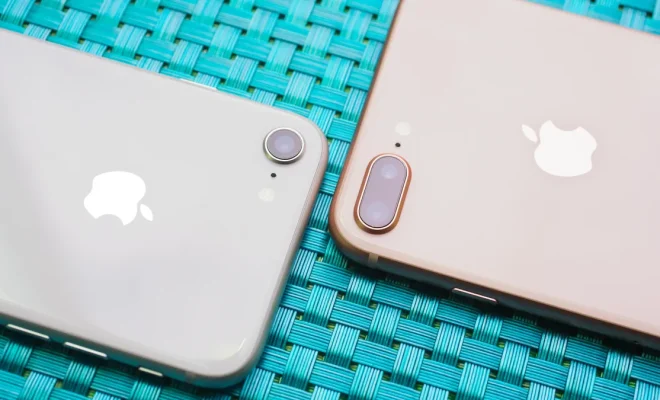 With the fast-paced technological advancement, the lifespan of mobile phones is getting shorter every year. At some point, your iPhone or Android phone will no longer be capable of running the latest apps and updates. When this happens, you may consider upgrading your phone. But what will you do with your old one? Fortunately, there are many cell phone trade-in options available. Here are some of the best options:
1. Apple Trade-In
If you have an old iPhone and plan to upgrade to a new one, Apple's trade-in program is a great option. You can trade-in your old iPhone and receive credit towards purchasing a new one. The value of your trade-in depends on its condition, storage capacity, and age. You can check your device's trade-in value on Apple's website. Once you accept the trade-in offer, you can either get a credit towards purchasing a new phone or receive an Apple gift card.
2. Samsung Trade-In
If you own a Samsung phone and are planning to upgrade, Samsung also has a trade-in program. The Samsung Trade-In program allows you to trade-in your old Samsung phone for a discount on a new Samsung device. Samsung's program accepts devices from most major smartphone manufacturers. Once you've selected the device you want to trade-in, Samsung provides an instant trade-in value.
3. Gazelle
Gazelle is one of the leading trade-in services for mobile devices. Gazelle purchases old iPhones, Android phones, and other electronics. You can input information about the device and receive an offer. If you agree to the offer, Gazelle will send a box for you to ship your device. Once they receive and verify your device, Gazelle will either issue a check or pay you via PayPal.
4. Best Buy Trade-In
Best Buy provides a trade-in program for mobile devices as well. Similar to Apple and Samsung Trade-In, Best Buy provides an estimate by asking for information about your mobile device. If you agree to the offer, you can receive a Best Buy gift card to purchase new gadgets or get a discount on a new phone.
5. Amazon Trade-In
Amazon accepts trade-ins on a variety of mobile devices. Similar to Gazelle, you enter information about the phone's condition and age, and Amazon provides an instant trade-in value. If you agree to the offer, the company provides a shipping label for you to send your phone. Once Amazon receives your device, they will verify its condition and credit your account with the agreed amount.
Final Thoughts
Trading in your iPhone or Android device is a great way to save money on a new device upgrade. However, the trade-in value depends on the model's age, storage, and condition. Before trading in your device to any of the programs mentioned above, make sure to backup all your data, reset the device to its factory settings, and remove any personal information from the device. Ultimately, researching different trade-in options and comparing the values offered can ensure you get the best deal.