How to Use the PS4 Web Browser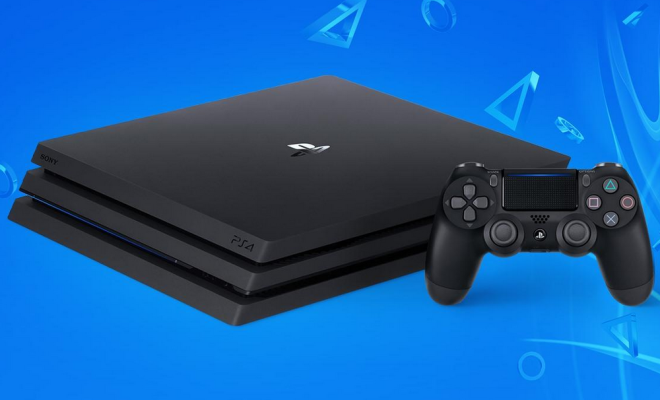 The PlayStation 4 (PS4) is much more than just a gaming console. It's a complete entertainment unit that allows you to access several online services, including web browsing. With the PS4 web browser, you can surf the internet, buy products, watch videos, read articles, and even communicate with your friends via social media. So, here is a quick guide on how to use the PS4 web browser.
1. Open the Web Browser
The first step is to turn on your PS4 and navigate to the home screen. Look for the web browser option on the menu bar or press the "options" button on your controller to access it. If it's not present, then go to the PlayStation Store and download it.
2. Navigate the Browser
Once you've opened the browser, use the left joystick on your controller to move the cursor on the screen. Click on the "X" button to select elements, such as links, buttons, images, and videos. The touchpad on your controller can also function as a mouse to operate the browser more precisely.
3. Adjust the Zoom Level
You may want to zoom in or out on a webpage to read the content or view it better. To adjust the zoom level, use the left or right stick while pressing the L2 and R2 buttons. Alternatively, you can pinch or expand the touchpad, which works the same way as a touch screen.
4. Enter Text
You can also search for content, enter login credentials, fill out forms, or even compose emails using the PS4 web browser. To do that, click on the text field and enter the text using the controller. However, typing on a controller can be a bit slow and frustrating. So, you can connect a USB keyboard to your PS4 if you prefer.
5. Modify Browser Settings
The PS4 web browser comes with several customization options that you can modify to enhance your web surfing experience. For example, you can toggle the private browsing mode that doesn't save your browsing history or cookies. You can also activate or deactivate ad-blockers, enable or disable notifications, choose the default search engine, and setup homepage preferences.
6. Accessing the Web Browser Quickly
To access the web browser quickly, you can create a bookmark or add it to your favorites by clicking on the "options" button and selecting "add to bookmarks" or "add to favorites." This way, you won't have to navigate through the menu bar every time you want to use the browser.
In conclusion, the PS4 web browser may not be as versatile as the ones on a computer or a mobile device, but it can still be a useful tool for browsing the internet, especially if you want to do it from the comfort of your couch. Follow these tips to make the most out of your PS4 web browsing experience.