As K Thru 12 VR Use Grows, Researchers Consider Its Impact On Children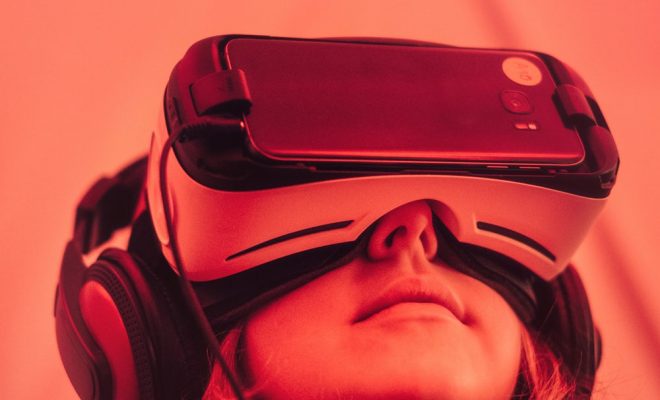 Virtual reality technology is only just starting to find its way into K-12 classrooms across the globe, so there isn't much long-term data to sift through when it comes to the impact that such augmented reality technologies can have on the development of young learners. With no real way to tell of potentially positive or negative long-term side effects to such immersion for young learners, experts are asking teachers, administrators and parents to step back a bit and consider the general well-being of young learners.
"Now is the time to individually and collectively ensure that when children engage with immersive media in their near and distant future, their experiences are positive, productive and safe," says the new report produced by the Joan Ganz Cooney Center at Sesame Workshop.
This report was produced in conjunction with Dubit, an agency that specializes in conducting research on children's behavior in online environments, and Arizona State University's Center for Science and the Imagination and School for the Future of Innovation in Society. The overarching tenor of this report repeatedly echoes the fact that there are no known side effects to this augmented reality approach for young learners, but that's because there just isn't enough information to hash out potential side effects.
So, what does this mean? Is there a way to safeguard our children from what we don't know about VR learning?
The Potential Effects For Child Development
One worry on experts' minds about the proliferation of VR technology in K-12 classrooms is the physiological and psychological damage it could potentially do to their evolving brains.
"Immersive media may be unsafe for children due to the cognitive load these types of media put on children's brains," the report reads. "This is because the prefrontal cortex, which is connected to executive functions like impulse control and future thinking, is still developing for children until their mid- to late-20s."
VR technology could fundamentally shift pathways for thinking in ways that no one has come to grips with yet because the technology and its reach is so new. However, there are also life environmental life concerns that need to be considered and weighed as well.
Security, Privacy And The Potential Divide
Online privacy and security issues are always a concern when connected technology is introduced into the public sector, but this becomes especially tricky considering that a lot of the youths using this technology aren't old enough to really understand privacy consent.
VR technology could also further class divides when it comes to those who can afford the Virtual Reality equipment and those who can't. It would be just another example of underserved students falling by the wayside while those with the means are able to take advantage of technological advancements.
Unless there is some sort of contingency plan that gives equal access to this technology to all students in a classroom, Virtual Reality technology could become more of a luxury service that serves a chosen few.
Concluding Thoughts
Taking all of these things into account with an eye on potential developmental effects is crucial when it comes to implementing this technology in classrooms and making it viable for further proliferation down the road.