Are Laptop Cooling Pads Worth The Money?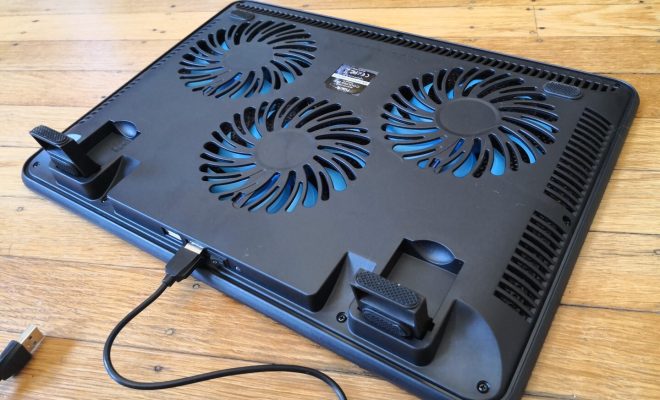 In recent times laptops have become an integral part of our lives. It is used for work, entertainment, communication and several other purposes. But as much as laptops come with convenience, they also come with certain complications, overheating being one of them. To combat this issue, a wide range of laptop cooling pads are available in the market, but the question is, are they really worth the money?
First of all, let's understand why laptops overheat. Laptops generally consist of a fan that works constantly but due to the compact size, laptops get hot quickly. Furthermore, when the laptop is placed on a surface such as a table or a lap, the air passages in the laptop get blocked, leading to overheating. This overheating not only slows down the system but also affects the health of the laptop, leading to a shorter lifespan. This is where a cooling pad comes in.
A cooling pad is designed to maintain the temperature of the laptop by ensuring that proper airflow is provided to the system. It is equipped with fans that help in passing out the heat generated by the system efficiently. Additionally, the cooling pad also elevates the laptop by a few inches, creating more space between the laptop base and the surface, allowing for better ventilation.
Now let's look at the benefits of using a cooling pad. Firstly, the use of a cooling pad improves the performance of a laptop. When a laptop overheats, it slows down, resulting in slower processing speeds, which can be quite frustrating, especially when working on a tight schedule. But with a cooling pad, the temperature of the laptop can be maintained, allowing for optimal performance. Secondly, a cooling pad helps in extending the lifespan of the laptop. Overheating can harm the internal components of a laptop, leading to damage that may be irreversible. Investing in a cooling pad can help prevent this damage, thereby increasing the life of your laptop. Lastly, a cooling pad can make your laptop more comfortable to use. Without a cooling pad, the laptop can become quite hot and uncomfortable to use on one's lap, making a cooling pad a suitable option for those who prefer using their laptops on their laps.
On the other hand, one may argue that cooling pads are not necessary, and the performance of a laptop can be improved simply by cleaning the fan regularly. While this is true, a cooling pad can still come in handy when working on tasks that require a lot of processing power, such as video editing or gaming. Additionally, a cooling pad is a better option when using a laptop on a soft surface such as a bed or couch.
In conclusion, laptop cooling pads are indeed worth the money. It is a small investment that can go a long way in enhancing the performance of your laptop, improving its lifespan and making it more comfortable to use. While regular cleaning of the laptop fan is necessary, a cooling pad can act as an added buffer against overheating and damage to your laptop. So, invest in a good quality cooling pad that suits your needs and enjoy your laptop's improved performance.