A Guide to Windows 10's Power Options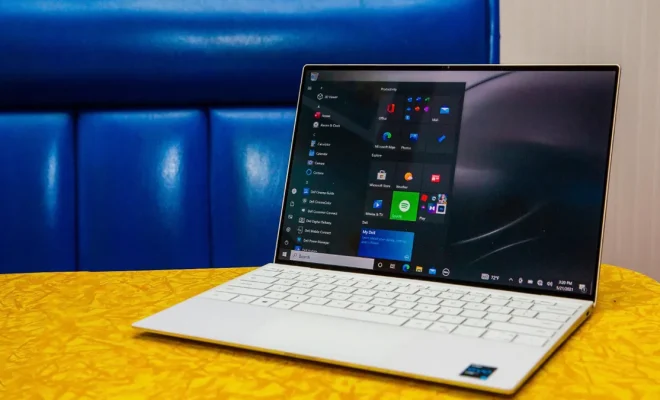 Windows 10 is loaded with a plethora of features that are waiting to be explored. One of the most important aspects of a Windows 10 computer is its power options. With a range of power settings, you can tailor your computer's power management to suit your individual needs. Here is a guide to Windows 10's power options, and how to make use of them.
Accessing Power Options
To access power options, click on the Start button and then click on the gear icon to open the Settings app. Then, click on System > Power & Sleep. The Power & Sleep page will display a variety of settings related to controlling your PC's power usage.
Power & Sleep Settings
The first item on the Power & Sleep page is the "Screen" section. Here, you can adjust the time it takes for your screen to turn off when your PC is inactive. Secondly, you can adjust the time it takes for your PC to go to sleep when inactive in the "Sleep" section.
Power Plan Settings
Another area within the Power & Sleep page is "Additional power settings," where you can access the "Power Options" menu. Here, you can customize the power plans available. Windows 10 comes with three distinct power plans: Balanced, Power saver, and High performance.
The Balanced power plan is recommended, as it aims to provide the best performance without excessive power usage. Power saver mode is suitable for laptops to extend battery life. Lastly, High performance provides maximum system performance at the cost of higher power consumption.
Advanced Power Plan Settings
On the Power Options screen, you can access the advanced power settings for the power plan you select. The advanced power settings allow you to mange settings such as how quickly your hard drive turns off or how long it takes for the computer to sleep based on different scenarios like on battery or plugged in. There are many power settings you can adjust, and the advanced settings menu allows you to do just that.
Conclusion
In conclusion, managing your computer's power settings effectively can lead to increased productivity and longer battery life. Windows 10 provides you with numerous power options that can be easily adjusted based on your individual preferences. By taking a few moments to adjust these features, you can optimize your device for energy efficiency, or productivity when you need to be.