7 Reasons to Buy an iPad Over a PC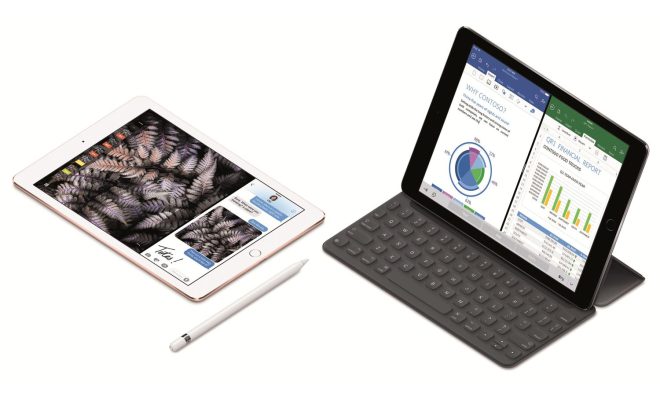 Technology has come a long way in recent years, and the options for computing devices no longer just include PCs and laptops. Nowadays, tablets are becoming increasingly popular with consumers, and the iPad in particular has taken the market by storm. In this article, we'll look at 7 reasons why you might want to choose an iPad over a PC.
1. Portability
One of the biggest benefits of choosing an iPad over a PC is its portability. iPads are small and light, so you can take them with you wherever you go, whether that's to work, on vacation or even just around the house. You can use the iPad as a mobile device, making it easier to stay up to date with work or personal tasks when you're not at your desk.
2. Longer Battery Life
Compared to most PCs, an iPad has a battery life that lasts for hours on end. Depending on the model, the iPad can last anywhere from 8 to 10 hours without needing to be charged. This means that you can use it for a full workday without worrying about running out of battery life.
3. Touch Screen Interface
The iPad's touch screen interface is another major advantage. Unlike a traditional PC with a keyboard and mouse, you can interact with the iPad with the touch of a finger, making it much more intuitive and natural to use. The touch screen interface also allows for more creativity and versatility when it comes to design work or other types of creative projects.
4. Variety of Apps Available
Another major advantage of the iPad over a PC is the variety of apps that are available for download in the app store. Whether you need to check your email or browse the internet, there is an app for that! There are applications for everything from productivity and work, to entertainment, games and more. Plus, many of these apps are designed specifically for the iPad's touch screen interface, making them more user-friendly and fun to use.
5. Better for Media Consumption
When it comes to media consumption, the iPad is a clear winner over PCs. The iPad's high-resolution display and superb sound quality make it perfect for streaming movies, TV shows, and music. It is also perfect for viewing pictures and videos, be it personal or streamed.
6. Good Value for Money
Although the iPad is more expensive than some PCs, it still provides excellent value for money. It comes with a host of built-in applications, including Safari, Calendar, and iMessage, which provides plenty of functionality right out of the box. When you take into account its portability and versatility, it's easy to see why so many people feel the iPad is worth the investment.
7. Easy to Use
The iPad is also incredibly easy to use for children and older people who may not be as comfortable with traditional computers. The touch screen interface is intuitive, and many of the built-in apps are designed to be easy to use. This makes the iPad a great option for people of all ages and skill levels.
Ultimately, whether you choose to buy an iPad or a PC depends on your personal preferences and what you plan to use it for. However, with its portability, long battery life, touch screen interface, variety of apps, and value for money, the iPad is an attractive option that is well worth considering.