7 Must Have Language Learning Apps, Tools and Resources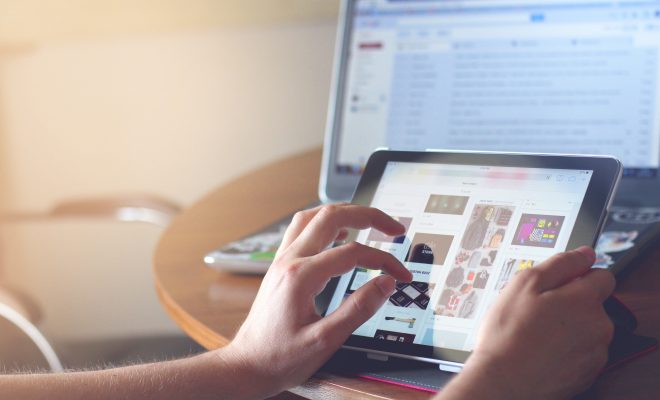 According to recent studies, learning a second language staves off the effects of Alzheimer's and dementia by an average of 4.5 years. Results from the American Academy of Neurology show that learning and speaking another language increases the number of neural pathways in the brain which prevents the onset of progressive memory loss.
Learning a different language also improves the speaker's attention span, ability to solve problems, think logically and work creatively. Plus, knowing a second language doesn't hurt when you're traveling overseas or looking to impress a potential employer.
So why don't more people tackle the challenge of learning Spanish or French or German? Many believe their ability to successfully learn a second language has diminished and, if you're a working professional, it's likely you're pressed for time.
Whatever your reasoning, say Hola to seven apps that make language learning easier and scream Adios to tired excuses.
1. Duolingo: Duolingo is a free app that turns language learning into a game more addictive than Words With Friends, Tetris, and Candy Crush combined. Earn points for right answers, race against time, and strive to beat your personal high score. The app also places advanced learners into the appropriate level and allows users to choose their commitment in desired minutes per day (5 through 20). Taking a hint from Snapchat, Duolingo users earn streaks for every day they've spent practicing. Not just a fun game, Duolingo includes speaking, listening, translation, and multiple choice challenges into each lesson while boasting an off-the-charts success rate.
2. Babbel: If vocabulary is your personal path to fluency or you're more interested in a basic understanding of everyday words, Babbel is the app for you. The app uses four different techniques – Sound Recognition, Picture Recognition, Spelling and Fill in the Blank – and focuses heavily on word repetition and sentence completion. Users can also set benchmark goals to track progress and personalize their experience.
3. Memrise: Memrise may not be as user-friendly or widely-known as Duolingo or Babbel, but it's still a great (and free!) language-learning app. Memrise uses an original method for language learning and vocabulary building: Instead of having users blindly memorize words, the app puts words into sentences with similar sounding words from your mother tongue to build natural mental connections. Memrise also uses images that sound like the word overlaid with the unfamiliar word itself (photo of a dove for dov'è) to give visual learners a leg up.
4. busuu: busuu is a language learning app that specializes in helping users understand the context of words and phrases. busuu primarily uses quizzes as an educational tool while presenting learners with the same word in varying contexts – a technique many language learning apps leave out. If you find yourself surrounded by native speakers, busuu is at your disposal for a pocket-sized context dictionary.
5. HelloTalk: HelloTalk is an interactive language app like no other. With over 100 languages to choose from, including Japanese, Korean and Chinese, HelloTalk connects users with native speakers for real practice and personalized tutoring support. With HelloTalk, you're not just memorizing flashcards and spelling words, but practicing intonation with human help at your fingertips. Native speakers are available to answer any questions learners have throughout the process. Additionally, the text-to-voice feature allows users to listen to the audio of texts they've sent or received for constant language improvement and understanding. HelloTalk: the app that talks back.
6. HiNative: This app is a free Q&A for learners with specific questions in mind. Like HelloTalk, HiNative connects users with native speakers to receive feedback on written work, ask contextual questions, receive instant and accurate translations and, with the audio feature, check pronunciation.
7. Rosetta Stone Travel App: When you think language-learning edtech, Rosetta Stone is probably the first brand that comes to mind. We've all seen the commercials and walked past pricey bundles of Rosetta Stone courses. But did you know they've got an app perfect for learners-on-the-go? This pocket-sized approach with a built-in guide book has everything that makes the original version successful; industry-leading speech technology, images, customizable settings, and opportunities for repetition, repetition, repetition.
Whether you're looking to add a line on your resume, travel abroad, increase your circle of international friends, reduce the risk of Alzheimer's or simply feel smarter, check out these language learning apps with a track record of bilingual success.