5G Networks Promise to Make Instructional Technology Better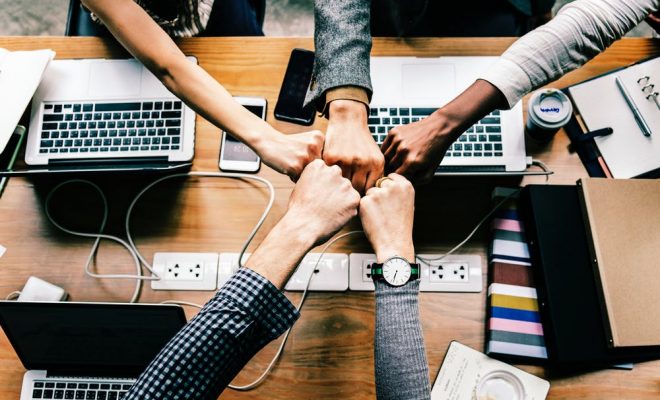 Classroom technology is on the brink of massive change, and it's a change many educators are eagerly waiting for.
The promise of 5G networks brings with it a robustness like nothing we've seen before. Internet travel will be faster, and the connections will be more reliable than ever. That's big news because only two-thirds of schools in the United States consider their internet connections to be fast enough for instructional access. When the internet is down, so is classroom instruction.
The next generation of internet connectivity will nearly eliminate dropped connections, regardless of the digital media in use.
What to get excited about when 5G arrives at your school
Not all educators keep up with the latest generation of connectivity. They just want to know that when they open it up, the internet will work.
When 5G arrives in classrooms, it will be immersive and seamless. That means your students will be able to:
· Experience rich simulations in artificial and virtual reality. You'll be able to immerse your students in the concepts you're explaining.
· Engage in real-time conversations anytime, anywhere with anyone who shares the same 5G connectivity.
· Download and view videos almost instantaneously. You won't have to have bell-ringer activities for while you're waiting.
· Access custom-tailored lessons meant exclusively for their needs. Differentiation will become even more specific for learners, whether they missed a semester of school and have to catch up or have learning challenges that can be addressed with individualized strategies.
· Experience expanded sensory images, like haptic feedback. Vibrations and force will assist students in feeling the difference between objects or simulations.
You can expect to find the first applications of 5G in large cities and universities, but the ultimate goal is to deploy 5G network connectivity everywhere.
How 5G networks may widen the technology gap
Your new 5G network won't be perfect, at least, not right away.
Keep these caveats in mind as you prepare for in the installation of your 5G network:
· Everything prior to 5G will become outdated and unusable. Pre-5G software and devices will be obsolete. Take caution when purchasing expensive equipment and apps that will not make the transition to the faster network.
· If your school has a BOYD policy in place, the smartphones you and your students use now won't work with 5G. Transitioning to a faster device will take time and may cost you more as well.
· Personal security will become a bigger issue with the advent of 5G. Encryption will remain a priority as schools protect student data privacy.
· Finding and securing internet providers can be cumbersome and costly for some school districts.
Technology isn't going away. It's becoming more and more entrenched in our lives and especially in the lives of our students. Used wisely, technology can provide practical benefits for learning. Today's latest tech innovations, like the 5g network, are likely to become pillars for tomorrow's workplace. A 5g network won't be a novelty; it will be the standard.
That's why we must embrace it today.