4 Guidelines to Help You Merge Tech and PBL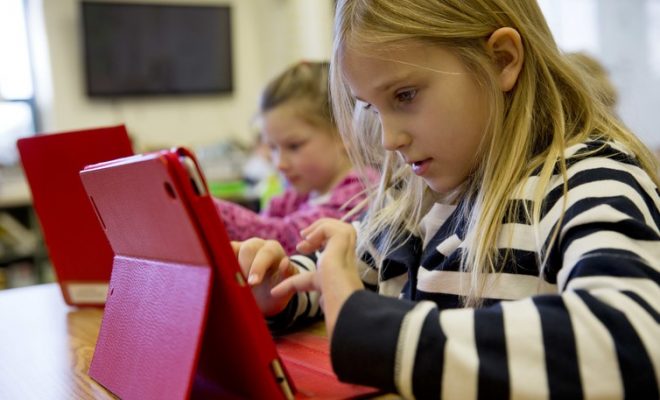 Technology is a valuable tool for learning. So is project-based learning. It's only natural to merge the two for an immersive learning experience that engages and empowers students. With a little planning and forethought, you can create outstanding PBL projects that incorporate technology.
Moving to project-based learning
To implement effective project-based learning, you'll need to consider four areas for change.
1. Rethink your curriculum
Teacher-led curricula often don't lend themselves to project-based learning. These instructional plans have been written to put teachers in the position of providing information. The PBL curriculum is about what students will learn or be able to do as a result of the project.
2. Build partnerships
PBL requires plenty of collaboration. Students learn to work with others in teams in the classroom. Before you embark on PBL, find experts. Students need access to the world outside the classroom. Establish connections with the subject matter experts to which your students must have access.
3. Reach out to solve real-world problems
Your students want to be part of something significant. They want to make a difference in the world, and PBL allows them to do that. Learning how to solve authentic challenges builds confidence and validates the reason for learning.
4. Focus on students
As soon as a teacher hands out an assignment, the first thing many students want to know is, "Is this for a grade?"
Project-based learning delays that question – sometimes indefinitely because learning, not a grade, becomes the reward. PBL projects excite learners because the students get to determine the direction they will take in managing their work. That means piquing their curiosity enough to get them engaged in learning for the sake of learning.
At every step of the project, students own their learning, and the teacher facilitates learning.
Finally, you'll need to consider the tools your students will need for creating their own learning experiences.
Integrating technology in PBL
Technology is a logical choice for conducting project-based learning, and many students have access to a vary of tech tools. The secret to successful implementation is to allow for voice and choice.
Students should be able to select which technology they need for their projects and when to use it. One group may want to sketch ideas on a smart board and then print their work, and another might prefer working on poster board. The key lies in allowing students to choose when to use the technology that best fits their needs and learning style.
Favorite technology software for PBL management include apps like these:
· Mindmeister – Cross-platform mindmapping lives at Mindmeister, where students can create visuals that reflect their thinking.
· Evernote – If you're tired of the disorganization that often goes with class projects, the solution lies in the Evernote app. Students make notes, create schedules and share their uploads.
· Myhistro – Students collaborate on making interactive timelines, recording folk memories, and telling stories.
· VoiceThread – Encourage your students to be part of the conversation by adding their voices to the discussions at Voicethread,
· GoogleDocs – This one-stop-house-it-all electronic file allows for collaboration on a variety of documents, and best of all students can share their folders with the teacher.
Technology is made for project-based learning because it aides students in organizing their thoughts and collaborating on instructional opportunities they find useful.