36 Apps and Tools That Will Make Your Students Smarter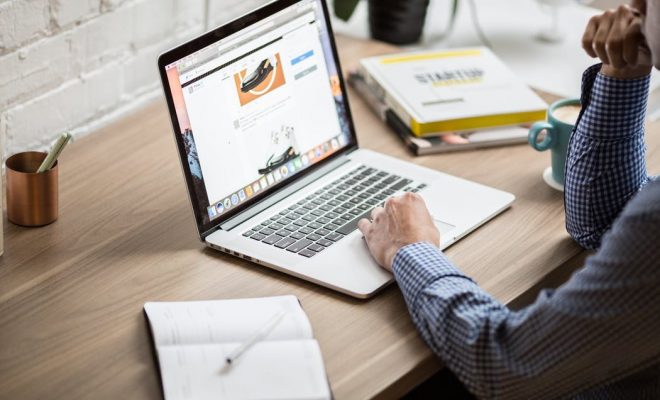 As educators, we want to help our students to learn and live up to their intellectual potential. The best way to do this, in my opinion, is to teach them to think critically and apply this ability to any subject or situation that they face. To help you get started with this task, I have compiled a list of 36 apps and tools that will make your students smarter.
Tynker is a colorful, engaging learning system that teaches children to code. Students learn by reading and watching instructional videos, then begin experimenting with visual blocks.
Eventually, kids progress to learning JavaScript and Python. They can code robots, build apps and games, and design projects.
NewsELA can adapt to any ability level, which makes it perfect for differentiating instruction for gifted learners.
The site houses news articles that are adapted to five different reading levels. If some of your students are more advanced than others, you can simply assign them a more challenging version of the same article.
You're likely familiar with Minecraft, the virtual sandbox that allows users to craft entire worlds block by block.
The Education Edition boasts additional features like portfolios, the ability to link to outside resources using "tour guides," and the capacity for an entire classroom to collaborate on building a world together.
NoRedInk is a platform for personalized grammar instruction, so this one's for you, English teachers!
Questions are based on student interests, inserting students' favorite celebrities or activities into sample sentences. More importantly, the lessons are adaptive, automatically differentiating instruction based on student skill level.
Education Genius is a collaborative annotation platform. Whether your text is a piece of literature, a scientific article, or a primary source historical document, you can upload it to the platform and allow your students to annotate line-by-line.
As students make contributions, they earn "Genius" IQ points.
One way to keep your gifted students engaged is to encourage them to explore topics on a deeper level, which can certainly be achieved with The Minds of Modern Mathematics.
It's an interactive journey through the history of mathematics and how it has influenced science, music, art, architecture, culture, and more.
Elevate is a great brain training app for those who are into gamification. This app is bright and colorful, tracking your progress and rewarding you for maintaining a streak of consecutive days using the app. It has over 40 games that target areas of math, focus, memory, and comprehension, among others.
If you tend to get bored doing the same thing over and over, Fit Brains Trainer is an excellent brain training app. It has more variety than other brain training apps, with over 60 games. Users can also select pre-programmed workouts, which combine games for maximum effectiveness. There are over 500 of these workouts to choose from.
For an intense brain workout, Train Your Brain is an excellent tool. This app feels a bit more like brain training and less like playing video games. However, the skills you'll practice on Train Your Brain will certainly keep your brain in tip-top shape.
Peak has all the features you could want in a brain training app. It features over 35 different games that are designed to train your brain, plus cool graphs that show you how much your brain has grown. Peak measures users' progress in focus, mental agility, language, problem-solving, and memory.
This brain training app is perfect for social media addicts. Though it focuses on one area—memory—it keeps you interested through social features. Users can compete against one another or match up with opponents online and go head-to-head in memory games.
Lumosity was one of the first brain training apps, and it's still one of the best. One of its coolest features is the workout modes, which use your training habits to design methods to target your brain. This personalization makes Lumosity stand out.
If you're more interested in training your brain to be happier than making it smarter, Happify is perfect for you. Like other brain training tools, Happify has a selection of game-like activities accompanied by graphs to track your progress. With Happify, however, the goal is to teach your brain to overcome negativity and focus on the positive.
While this app is presented as a game, it is actually a great way for children to look at patterns and sequences, and try to figure them out. The app generates different color combinations, and it is up to the user to decipher the pattern and enter the next color.
Physics can be a daunting subject, but the new way of approaching it makes physics more of a hands-on subject that gets students to engage in problem-solving actively. SimplePhysics provides games and puzzles that test the limits of students' critical thinking skills.
This app has a range of games in such categories as memory, attention, language, reasoning, and dexterity. Critical thinking is strengthened as children must work quickly to solve the problems before moving on to more challenging puzzles.
Now in its sixth iteration, this modern computer game is not just fun; it's actually a place for children (and adults) to use the full extent of their imagination and critical thinking skills. The game starts with the dawn of humans, and it is up to the player to help them achieve civilization through each time period. Users must decide what it takes for a culture to evolve and this is no easy task.
One of the most important steps in the journey towards critical thinking is the ability to read and interact with books. Reading is more than just memorizing letter combinations. It is about understanding the motive behind characters and the importance of setting. It is about connecting plot developments with real life and making connections between the two. To help students engage more when reading, Whooo's Reading is a program that works to connect books at a deeper level. As a result of this program, students often increase their love of reading and as a bonus, do better on reading exams.
Social media has become pervasive in today's culture, and while platforms like Twitter and Instagram can lead to more harm than good for most youth, social media can be used to an educator's advantage. Edmodo provides a platform for students and teachers to engage in collaborative projects that help to foster creative thinking skills. It is a tool that can be used to bring students' ideas together.
This app is a nostalgic treat for anyone that eagerly awaited their monthly Highlights magazine subscription. Updated for today's technological world, Highlights Every Day is an app that features engaging puzzles, stories, and videos.
Having a creative block is something that happens to everyone. Brain Sparker provides random, creative prompts that will inspire writing, art or just brainstorming session. With more than 150,000 users, there is no doubt that the prompts are inspiring people every day.
Oflow is a collection of techniques that help the creative brain. There are words of encouragement, prompts as well as features to collect and collate work in one app.
While this may just seem a simple sketchpad, the possibilities are endless. There are options to paint in watercolors, acyclic or create complex, layered art. Artists have already put this app to the test, and the gallery is full of examples of what can be accomplished. Great for art classes and personal use.
This app is made to facilitate planning and the presentation of ideas. Draw flow charts, diagraphs, mind maps or store pictures and text in one convenient space. Perfect for the classroom and workplace.
Music has long been linked to the creative parts of the brain, and this app pushes composition and musical play. Learn to play classical and pop songs or simply play around and play around and let the music inspire you.
Writing on paper is still a favorite of many creatives, and this app allows just that. Take pictures of important writings, pictures and other scraps of paper and save them all in one space. This virtual scrapbook is perfect for the disorganized creative.
Working creatively as a group is difficult to manage. Trello makes this easy by providing a place where teammates can see their assignments, upload documents and pictures and ensure that everyone is on track.
Editing videos should not be complicated. This app makes the process easy and allows for the addition of music and still images. It also works on GoPro videos and is a must have for anyone putting together videos for social media or personal use.
This interactive "whiteboard" allows for collaborative creating. This is not a file sharing app but rather a space where creative minds can meld together and work in the same space. This is great for collaborative efforts and project brainstorming.
Evernote and Moleskine have teamed up to bring this amazing app. Convert written notes into digital ones though the use Evernote's camera feature. This great team up ensure that all those scribbled in the sidelines of your Moleskine journal make it into a formal format.
Turn any imagine into a virtual 3D creation with 123 Catch. Pictures of things and people can be converted into 3D images that can be used to study, explore or print with a 3D printer. This creative tool can be used in any academic sphere or simply to create art.
Keeping a diary is a must for any creative thinker. Moment Diary is a great way to contain all these thoughts and ideas. The writings are time stamped, and users have praised the flexibility and privacy of this app.
Animation has very been this easy. This app turns hand drawn pictures into animated features that can be shared and used in projects. The simplicity of this app makes it a winner and users have praised it for its minimalist quality and its all-around ability to make simple drawings come alive.
Available both on Apple products as well as Windows, this mind mapping app is a great way to visualize concepts and organize ideas. Easy to use and simplistic in design this app gets the job done.
Being inspired by others is an important creative tool, and with Behance, it is a click away. This space brings innovators, inventors and creative minds together and encourages users to upload portfolios of their work, in the hopes of finding investors and collaborating.
Creativity and business skills come together in this app. There are sections that teach problem-solving and push its users to think of business in a creative light. There are over 100 skill lessons included in this app.
Did we miss any?