15 Sources of Digital Content for Your Classroom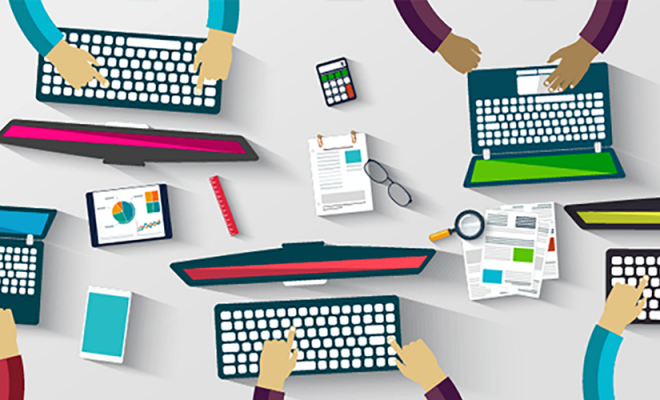 With the amount of educational content on the web, it is possible for teachers to go without textbooks and rely solely on digital content. However, it is important to find trustworthy websites that will provide valuable content. To help you build up your library of resources, here are 15 sources of digital content you are going to want to bookmark right away.
Brain Pop has over 1000 animated videos for students in K-12 covering a multitude of subjects, as well as lesson plans and supplemental materials.
An online platform offering online courses covering a variety of subjects, including the ability to view lectures and non-graded materials for free.
Hosted by the intelligent and entertaining Green brothers, these animated, analytical videos are intended for AP student audiences.
C-SPAN Classroom provides videos on current issues, as well as video archives for history lessons. Additionally, the site provides lesson plans and resources for teachers.
Discovery Education is a platform that provides digital textbooks for math, science, and social studies, as well as a digital streaming service for online content.
The History Channel Classroom site includes relevant videos, lesson plans, and study guides.
This digital collection of e-books holds 4619 books in 59 languages making it accessible to students from around the world. It also has apps that students may use outside of the classroom.
Khan Academy offers free online courses and content that has been developed by experts in their fields for education purposes.
Social studies, geography, and science classrooms can benefit greatly from Nat Geo Education's digital content, which includes videos, images, lessons, activities, games, and more.
Focusing on history, media literacy, and civics, Newseum's online education site curates content for teachers including videos primary source documents.
Open Education Resources Commons is a free digital library full of teaching resources and instructional materials.
Providing content for K-12, PBS Learning Media is an excellent online resource for teachers. It includes everything from videos for student viewing to teaching tools.
Teachers can find several high-quality TED-Ed videos and lesson plans on the site, as well as create lessons based on other TED-Ed videos.
The digital content on this site is common core and STEM-aligned, as well as engaging for students with a wonder of the day.
Many educators find exceptional digital content for their classrooms on YouTube. The best way to use YouTube is to find channels or educators you trust and follow along.
Take advantage of exposing your students to appropriate digital content and teaching them how to find the best sources of information.