10 Ways to Use Facebook in the Classroom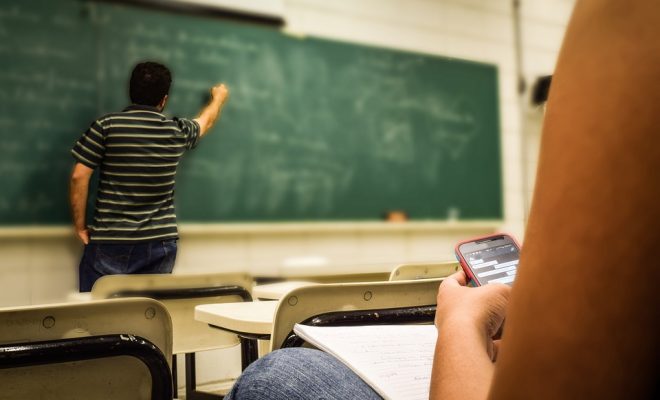 If you have not already started using Facebook in the classroom, now is the time. As teachers strive to keep their students engaged, Facebook is a unique tool that allows teachers and students to interact in a new way.
As Kevin Hull explains, "As the most popular social networking website, especially among high school aged students, Facebook is a page that can seemingly integrate seamlessly into the curriculum by creating that sense of community and group learning possibilities."
When you begin to see Facebook as a potential education tool, you will discover several ways to integrate this platform into your classroom. To help you begin, let's look at ten ways to use Facebook in the classroom.
Create a Facebook group for your class.
First, teachers should use Facebook to create class groups. Groups on Facebook have privacy settings, so teachers can make a Facebook group for their class that is a safe place to share information online.
Document class adventures.
This generation loves to document every part of their lives; therefore, teachers should take advantage of the ease of documenting and sharing pictures from class activities such as field trips.
Use Facebook Live to provide additional help.
Facebook Live is a new feature that is immensely useful in the classroom. It is a tool that allows teachers to record videos which students may view through live streaming or later. This is a terrific way to record and share videos of difficult lessons so that students can watch and learn after school.
Teach students digital citizenship skills.
By encouraging students to interact online through Facebook, teachers can help students gain digital citizenship skills. They can model how to comment and share online content correctly. They can also use Facebook as a teaching tool for distinguishing between real and fake news.
Create Facebook polls.
Students love taking polls, so this added Facebook feature makes it easy to poll your students about simple things or class materials.
Develop fake profiles for characters.
Facebook can be used to research important people. Additionally, some teachers have discovered that students love the idea of creating fake profiles for the people they are studying in class.
Share educational content.
Since Facebook makes it extremely easy to share materials, this is the perfect place to share educational content. For instance, teachers can share videos and articles from reliable news sources related to the information they are studying in class.
Post events.
Students tend to sync their online calendars with Facebook. Therefore, it is helpful for students when teachers create events for their classes that will register on their calendars like exam days.
Provide links to important documents.
Facebook groups also allow the users to upload important files that are only accessible to the group. If a teacher has material that students need to keep up with all year, Facebook offers great online storage.
Make global connections.
Finally, Facebook is a wonderful way to make global connections with other teachers and students across the world.
Can you think of any additional ways to use Facebook in the classroom?