10 Ways To Make YouTube Safer For Your Students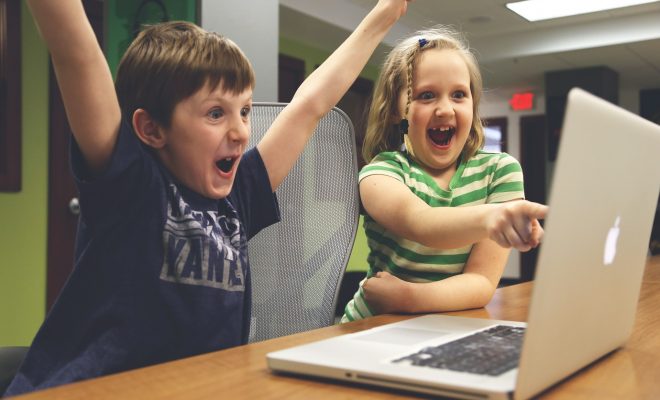 YouTube is a fantastic source of supplementary learning materials for K-12 classrooms. It can also be a Pandora's Box of inappropriate and harmful content if proper precautions aren't taken by teachers and administrators. With that potential threat in mind, here's our list of 10 ways you can make YouTube safer for student use.
Disable the search function
By disabling the search function in YouTube Kids, you can keep your students on track with videos and related videos already vetted. This keeps them from finding potentially harmful videos on their own.
Supervise them while they watch
Make sure a teacher is circling the floor at all times while children are using YouTube. Students will be less likely to seek out offensive content and you'll be able to watch if they do happen to access such videos.
Approved content only
If you only want your students to watch videos already vetted and picked by staff members, you can use the "Approved content only" function on YouTube Kids to do so. This limits the available videos on the service to just those that have been previously approved.
Add a custom password
You can add a custom passcode to the accounts for student use. This could be anything from a normal admin code to a math problem that'll vex a child and keep them from accessing the settings menu to loosen content restrictions.
Pause their watch history
The YouTube Kids app allows you to pause the watch history algorithm for your students. This will stop the app from recommending videos related to the ones they've already watched. This eliminates a large amount of non-vetted content and the potential threats therein.
Block offensive and inappropriate content
Parsing out potentially harmful content on a school network will allow for administrators and teachers to proactively block this content. This is especially useful for eliminating potentially harmful "Related Videos" that pop up after approved content.
Utilize Restricted Mode
Restricted Mode isn't a 100% fail-safe, but it does flag and eliminate a great deal of offensive and inappropriate content. When used in conjunction with other supervisory precautions, Restricted Mode can eliminate the vast majority of potentially harmful videos.
Make custom playlists
If there is a certain content focus you want students to stay on track with, you can create custom playlists for student usage. It's like curating a lesson plan in the form of a video playlist.
Use a content filter
There are a host of vetted third-party content filters that can be utilized in a network context to parse out potentially harmful videos. This could be extremely helpful if your staff doesn't have the time to vet and parse through content on their own accord.
Hold students responsible for logging their watching habits
When kids are tasked with logging their watching habits on YouTube, it gets them to critically think about what they're doing. It also holds them accountable if something doesn't add up and they go off task.
Concluding Thoughts
There are many safeguards available, especially within the bounds of the YouTube Kids app, which can help you monitor your students' YouTube viewing habits. Using any of these safeguards could serve as a critical boundary between your students and offensive content.