10 Keys to Designing Tomorrow's Schools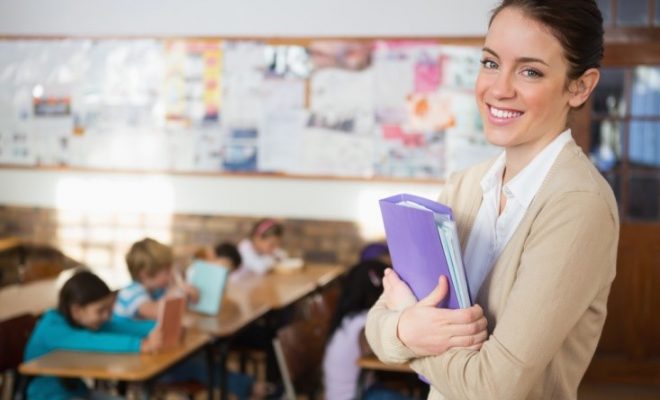 What will the school of tomorrow look like? The short answer is that it will look as much like the school of the past as a mainframe computer looks like a smartphone. In other words, everything will be different. Here are ten keys to designing tomorrow's schools.
First, it will come as no surprise that tomorrow's school with be rich with edtech. It is likely that each student will have at least one device—if not more. So tomorrow's schools need to accommodate that reality, including in mundane ways like having enough electrical outlets for charging devices.
Second, schools are putting an increased emphasis on collaborative learning. The arrangement of learning spaces will be keyed toward making it easy for student groups of various sizes to work together. This requires flexible space and movable furniture, as well as desks that can accommodate various groupings of students.
Third, the emphasis on personalized learning shows no sign of abating. So, learning spaces will need an arrangement that works for students who are engaged in different tasks at the same time, including students who need to focus quietly and others who are working together.
Fourth, community concern over school safety continues. Smart schools will take simple, practical steps to promote the physical safety of their students. The trick here is to avoid making a school look like a prison while still protecting the students.
Fifth, conformity is out. A quick look shows an incredible array of creative classrooms that feature virtually no resemblance to the orderly rows of yesterday.
Sixth, flexibility is the name of the game. It's hard to know what the future will hold, and so furniture and other elements will need to be able to be used in a variety of ways.
Seventh, the rise of project-based and problem-based learning means that the figurative walls between schools and the wider world are crumbling. Perhaps the literal walls will need to as well. A school that is welcoming to community members will benefit its students in countless ways.
Eighth, for most schools, the cost will continue to be an overriding issue. The school of the future will probably have to do more with less.
Ninth, a focus on STEM subjects means that schools will need increased space and facilities for the sciences, including dedicated maker spaces and labs.
And, finally, tenth: the school of tomorrow will acknowledge, celebrate, and incorporate local traditions and cultures in order to affirm its students.