35 of the Best Apps for Kids in Preschool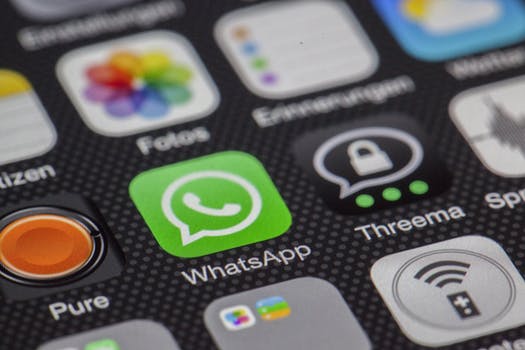 At last count, there were over 80,000 educational apps available to teachers. There are apps for everything: literacy, STEM, productivity, audiovisual, etc. There are apps which improve accessibility for students with different learning challenges, i.e. text to voice, voice to text, etc.
While many of these may be a dream come true for educators, the dizzying array of choices is also a nightmare. Teachers just don't have time to filter through thousands of apps to find the one that works best for the needs of their students. To help, we started to create curated lists of the best apps in a variety of education related categories. In this installment, we will present the best apps for kids in preschool.
Fuzzy Numbers: Pre-K Number Foundation uses scientific research to support early childhood learning theories. This unique app combines math and fairy tales to make learning math fun and easy.
Based off the popular Nick Jr. show this app helps young children (ages 3-5) count, identify numbers, compare numbers, add, and subtract.
Monkey Math School Sunshine is a favorite app for children because it is bright, colorful, and engaging. It uses nine different learning activities to teach basic preschool math concepts.
Montessori Numbers is designed to help children learn math concepts using concrete examples, like the Montessori method. This app helps children learn to count to a thousand.
Moose Math is an app designed to keep children engaged and learning with the help of cute animals. Preschoolers can learn counting, addition, subtraction, and sorting through the app.
Based off the popular Nick Jr. show, this app helps young children (ages 3-5) count, identify numbers, compare numbers, add, and subtract.
Drive About: Number Neighborhood is a Parent's Choice Award winning app. The entertaining games teach number recognition and counting.
Motion Math: Hungry Guppy has a simple approach to teaching kids the basics. Your child will work to count the bubbles and then feed the bubbles to the hungry guppy.
Boasting the largest database of educational exercises of its kind in the app store, this app is for grades 3-5. It's a comprehensive learning app, so it doesn't focus solely on math. There are grade-specific lessons ranging from Math to Language Arts. The lessons meet Common Core State Standards and include easy explanations. With more than 4,000,000 users, teachers and parents must have this fun and educational app.
Designed for grades 3-6, this app aims to improve users' general arithmetic skills. This app lets students practice math at their own level, featuring handwriting recognition software, the ability to create multiple personalized user profiles, and individualized feedback. *For children 3-7 years old, check out Quick Math Jr.
Everyone's favorite furry red guy and his friend Abby teach preschoolers how to count with songs, videos, puzzles, coloring pages, and number games.
Kids can also trace numbers to unlock fun surprises, and the 123s tracker allows you to follow each child's progress through the app.
The award-winning app Leo's Pad was designed by Stanford researchers and an Emmy Award-winning creative director.
A young Leonardo DaVinci and his pals lead kids through interactive adventures that teach over 25 early learning skills. Leo's Pad covers numbers, letters, and skills like practicing and sharing.
It also adapts to each child's skill level, allowing you to differentiate instruction.
The Lingu Pinguin app is designed for preschoolers. It combines images and sounds to make learning a new language fun and easy.
These language learning apps are made for children. With over twelve languages to choose, the Little Pim apps are based on the popular Little Pim language learning DVD series.
Another fun app bundle. Hip Hop Hen: Preschool Phonics contains three apps that are geared towards Preschoolers. These apps introduce basic letter sounds and words. With three different apps, there are plenty of games to keep kids entertained. There are also fun songs to help kids memorize letters and words.
Oz Phonics is a bundle of apps that starts with the most basic letter sounds and helps students work their way up to learning to read. Games like word searches and letter to sound matching help kids master the basic of phonics. Each app also has printable worksheets for offline practice.
Duck Duck Moose apps are educational, engaging, and fun. This app will work to keep children three to seven entertained while learning phonics and reading skills with zoo animal activities.
IWriteWords is an award-winning preschool app that lives up to its name. It teaches your children handwriting skills using a fun, playful crab.
Reading Raven is a customizable, phonics-based app for teaching early literacy skills. It begins with recognizing letters and moves through the standard literacy skills progression finishing with reading comprehension. It is designed for children three to seven years old.
This simple app introduces children to animal names and sounds using the game peek-a-boo. Parents can begin playing games like peek-a-boo and pat-a-cake with their baby between the ages of six and nine months, as their child will start to play with and mimic sounds. Parents can use this app with their baby to begin his/her development and when the child reaches the toddler stage, he/she can use the app with supervision.
Appropriate for young toddlers just learning to speak or children with language delays, this app is easy-to-use and not overly stimulating. It includes a vocabulary of commonly used words and phrases each accompanied by illustrations. It's currently supported in both French and English, thus it can also be used to learn a second language.
Research has shown that teaching babies sign language accelerates the development of verbal communication, while also improving emotional and cognitive development. Speech therapists recommend this app which teaches children five and under to sign in the signed language of your choice.
Another Duck Duck Moose app, Word Wagon, is a great app for introducing early literacy skills such as letters, phonics, and spelling. It encourages learning through several fun activities. It also rewards children with stickers for each word learned.
With this app, preschoolers learn the alphabet, along with vocabulary words like "gargantuan" and "hilarious."
Adorable monsters teach the definitions of over 100 words and guide children through fun, interactive puzzle games.
Geared toward toddlers, preschoolers, and those just learning to talk, this app is quite basic, yet effective. Through sound, sight, and touch, children can learn the alphabet and a few other optional subjects. Users have praised the personalization options and the fact that the level of difficulty adjusts with the user.
This app is also ideal for young children just starting to learn phonics. It has four different modes for students to practice sorting letters, finding the right letter, spelling, and writing. Alphabet Sounds Word Study will get Pre-K and Kindergarten students familiar with common words and how to spell them.
Fun action words are associated with each letter of the alphabet, so kids can "build" robots, "dig" for treasure, and even "zap" alien spaceships. The app also pronounces each letter, and there are additional features like puzzles and sing-along alphabet songs.
This is a beginner app that teaches little ones the alphabet, letter sounds, phonics, and first words. It will keep your children entertained with fun songs and animations.
This flash card based game can be automated for beginners or controlled by your toddler. Interactive Alphabet allows your child to choose alphabet songs or flashcards. The app reads the flashcard text along with the individual letter. Each card has the capability for children to play and interact with the letters. This game is available for iPhone, iPod Touch, and Ipad. It is not compatible with Android or Windows. The cost is $3.99.
30. Intro to Letters, By Montessorium
This app offers three modes of play and covers letter recognition, pronunciation, upper and lower case printing, and phonograms. Intro to Letters allows your child to record and playback letter or sound recitation. Additionally, the app has tracing and audio options. This application is available for iPhone, Ipad and iPod Touch. This game isn't available for Windows or Android users. The cost is $4.99.
31. Starfall ABC's
This colorful interactive app presents letters to your child in various ways. Starfall ABC's shows letters out loud and on screen, as well as within words and sentences. The educational game is versatile with added mazes and spelling challenges. Downloads are available for iPhone, Ipad, iPod Touch, Android and Kindle Fire. This is a free application.
This incredibly interactive app is our #1 pick. AlphaTots Alphabet boasts 26 preschool friendly puzzles and mini games, a sing-a-long alphabet song, upper and lowercase letters, and an interactive alphabet which helps your kids learn to recite their ABCs. This game is cute, fun, safe and appropriate for all ages. It is also compatible with iPhone, Ipad or Android. The cost is $2.99.
33. Alphabet Fun
This colorful game utilizes animals to illustrate the concepts of letters and numbers. Children trace letters, numbers, and words on the screen with their fingers. Alphabet Fun also reads the letters aloud to your toddler. Although, it doesn't read out full words. The biggest drawback for this fun game is that it's only compatible with Ipad. The cost is $2.99.
34. Metamorphabet
This visually appealing app involves your child in each letter. As your child navigates Metamorphabet's letters they transform into related animals, objects and actions. As your child sees each new metamorphosis, they also see and hear the written word. Navigation can be a little tricky for new players, but the game keeps kids engaged well. This game is available for iPhone, iPod Touch and Ipad, but still, leaves Android and Windows users out. The cost is $3.99.
Preschool children find this app engaging and helpful because it includes illustrations, songs, and clear instructions for their morning tasks. For example, it teaches children how to brush their teeth correctly.
Did we miss any? If so, list them in the comments section below.