You Need Digital Video to Explain Abstract Concepts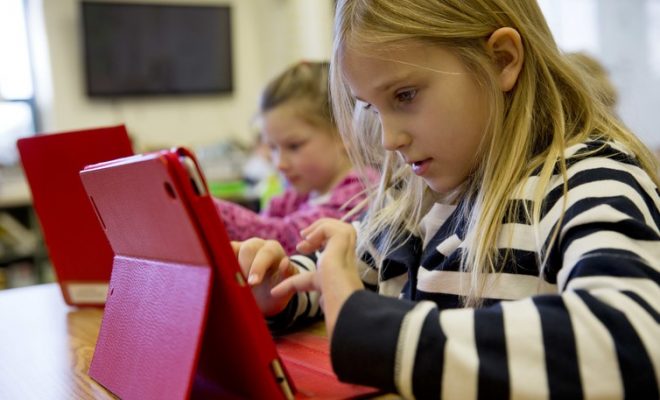 Digital video can save your instruction and improve student learning. Using snippets of video helps your students understand abstract concepts quicker than you re-teaching with more traditional methods.
How many times have you been in the situation below?
You try explaining an abstract concept, and your students don't get it. You've taught the lesson every year for the last several years. It always went well. Your students mastered it, and everyone moved on.
This year's group seems to be having more difficulty than your previous classes. As many times as you've explained it, your students still don't grasp what you're talking about.
Now you're out of ideas. What can you do?
Teachers have turned to digital video sites like YouTube, Vimeo, and TeacherTube to access videos that aid in explaining concepts. Other free resources, like Khan Academy, provide instructional tools that improve student understanding with video. These digital representations can be incorporated into blended learning as part of collaborative discussions or project-based learning.
Furthermore, organizations like the CK-12 Foundation have developed free simulations that immerse students in learning experiences. Explainer videos and simulations like these aren't only for teaching abstract concepts. Students understand better and remember more when they are immersed in learning. Video does that. Virtual reality is especially useful for teaching abstract concepts because students can engage with objects in specific scenarios. Experience solidifies understanding.
Digital video can and should be part of your instructional landscape. It's the magic sauce that makes for a great lesson.
Digital video for your classroom
The art of explanation lies in providing enough concrete details to help another person understand a concept. For years, we've advised student writers to "show, don't tell." This advice was meant to encourage writers to create a mental picture of what they were thinking.
What could be better than showing?
Creating!
What if your students developed the explainer videos for your classroom? Vlogging especially is popular among students, so it's natural that they would be interested in using movie apps to document science experiments or recreate visual representations of math problems or historical events.
Today's students are no strangers to video, and many students regularly access video on social media sites. Nearly two-thirds of them access YouTube at least once daily. They often rely on video for learning how to do things, whether they want to know how to upload sound in a digital presentation or perfect a bank shot for their basketball game.
There are multiple ways to engage your students in creating digital video that boosts academic instruction.
In conclusion
In the past, some teachers have hesitated to show video in the classroom because doing so felt disingenuous. Video was seen as a baby-sitting tool, something that kept students entertained while the teacher caught up on grades.
The purposeful inclusion of video in the classroom today looks nothing like showing movies. Digital scenarios and video clips are often short, immersive, and help students quickly grasp an abstract concept so everyone can move on to the next lesson.