Wired vs. Wireless Security Cameras: How to Choose Which is Best for You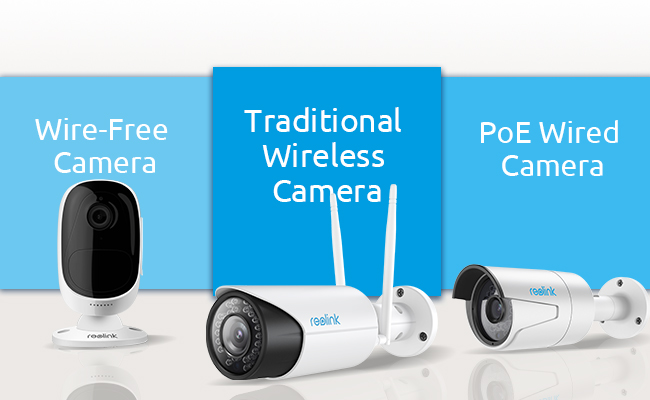 Home security has come a long way in recent years, and one of the most significant advancements has been the development of wireless security cameras. While wired cameras still offer many benefits, wireless cameras provide extra convenience and flexibility. But how can you determine which option is best for your needs? In this article, we'll explore the pros and cons of wired and wireless security cameras to help guide your decision.
Wired Security Cameras: Pros and Cons
Pros:
1. Reliable connection: Since wired security cameras use a physical cable to connect to a recording device or monitoring system, there's no need to worry about signal interference or dropped connections.
2. High-quality video: Wired security cameras tend to offer better video quality than their wireless counterparts. This means clearer images and better detail, which can be crucial for identifying intruders or capturing other important details.
3. Large-scale coverage: If you need to monitor a large area or multiple properties, wired systems are generally more capable of handling the increased demands without sacrificing video quality.
Cons:
1. Difficult installation: Wired systems require running cables throughout your property – a potentially tricky and time-consuming process that may require professional help.
2. Limited flexibility: Moving or expanding a wired security camera system can be complex and costly since new cables must be run for each additional camera.
3. Vulnerability to cutting: Experienced criminals may attempt to disable your security system by cutting the cables, rendering your cameras useless.
Wireless Security Cameras: Pros and Cons
Pros:
1. Easy installation: Wireless camera systems are generally much easier to install than wired systems since they don't require running cables throughout your property.
2. Flexibility & scalability: Adding new cameras to your wireless system is often as simple as pairing them with your existing setup, making it convenient if you decide to expand your
coverage in the future.
3. Portability: If you move to a new home or need to change the location of a camera, wireless systems allow for easy repositioning without the need for rewiring.
Cons:
1. Potential signal interference: Wireless cameras rely on Wi-Fi or other wireless signals, which can be subject to interference from other devices or physical barriers. This may lead to dropped connections or reduced video quality.
2. Lower video quality: Although wireless cameras have made improvements in recent years, they still often struggle to match the image quality of wired systems.
3. Battery/power source concerns: Many wireless cameras require batteries, which can be a nuisance to replace regularly. Alternatively, you may still need to run power cables if they require an electrical outlet.
How to Choose Which is Best for You
Each person's needs and preferences will differ, so it's essential to consider what matters most in your specific situation when choosing between wired and wireless security cameras. If reliability and video quality are top priorities, a wired system may be the better choice. On the other hand, if ease of installation and flexibility are more important, then a wireless system might be right for you.
In any case, it's crucial to thoroughly research available options before making a decision. Reading reviews online and asking for recommendations from friends or family members who have had personal experience with security cameras can be invaluable in guiding your decision. Ultimately, the choice between wired and wireless cameras comes down to individual preferences and needs – so make sure you're well-informed before making your investment.