Why You're Seeing 403 Errors and How to Fix Them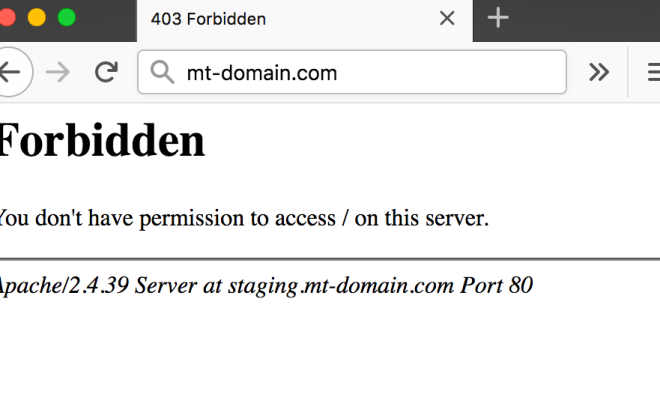 As a website owner or user, you've likely come across a 403 error while browsing the web. These errors occur when you attempt to access a web page or resource that is forbidden to you, either through your browser, mobile device or application. 403 errors can be frustrating, especially if you don't understand why you're seeing them. This article will explain why you're seeing these errors and provide tips on how to fix them.
Causes of 403 Errors:
There are several reasons why you may be seeing a 403 error:
1. Incorrect permissions: This is usually the most common cause of a 403 error. This error occurs when a web server denies permission to access a page or resource. This may be due to the incorrect permission settings on a server or an IP block.
2. Authorization errors: Authorization errors can occur when you attempt to access a web page that is secure and requires credentials such as a password, but you have entered incorrect login credentials.
3. Blocked IP addresses: When a website blocks IP addresses, it may cause a 403 error to occur. This can happen when the website detects suspicious behavior from an IP address or notices a high number of requests from a particular IP address.
4. Corrupted website files: A website may display a 403 error if some of its files have become damaged or corrupted. This can happen due to a variety of reasons such as hacking, file corruption or malware.
5. SSL certificate errors: If a website's SSL certificate is invalid, the web server may block access, causing a 403 forbidden error to occur.
How to Fix 403 Errors:
To resolve 403 errors, try these steps:
1. Check for incorrect file permissions: Ensure that the files and directories that you want to access have the correct permissions. You can check the file permissions using File Transfer Protocol (FTP).
2. Clear your browser cache: If you're seeing a 403 error on a specific website, try clearing your browser cache, as the cache may contain outdated information that is blocking you from accessing the site.
3. Check login credentials: If you're trying to access a secure site and see a 403 error, double-check your login credentials to ensure they are correct.
4. Contact the website's owner: If you've tried all of the above remedies, but you're still experiencing a 403 error, contact the website's owner or web administrator to resolve the issue. They may provide you with additional options to resolve the issue or help you troubleshoot the problem.