Why You Should Overclock Your RAM (It's Easy!)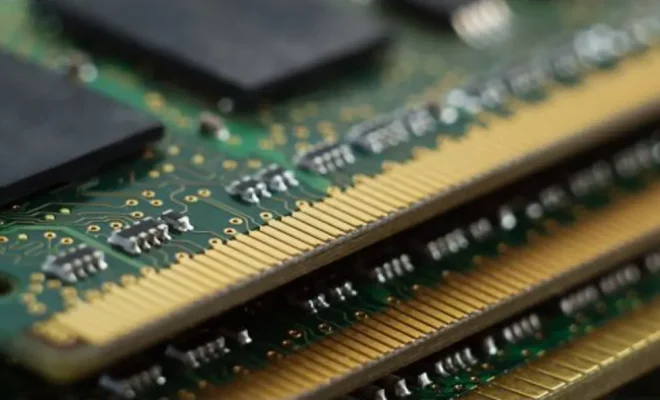 Overclocking is the process of setting a computer component to work at a higher speed than its default setting. Overclocking has been popular among computer enthusiasts for decades because it allows them to achieve higher performance levels from their computer components. One of the most common components that people overclock is their computer's central processing unit (CPU). However, did you know that you can also overclock your computer's RAM? In this article, we will explore the reasons why you should overclock your RAM and how you can do it easily.
First, let's understand what RAM is and how it works. RAM (Random Access Memory) is a type of computer memory that is responsible for temporarily storing data that your computer is currently using. When you click on an application on your computer, your CPU fetches the relevant data from your computer's hard drive and loads it into RAM, where it can be used quickly. When you close the application, the data is removed from RAM, and the space is freed up for other data to be loaded.
Now, why should you overclock your RAM? Overclocking your RAM can provide a noticeable performance boost for your computer. When you overclock your RAM, you can increase the speed at which it can access and process data. This means that your computer can load applications, files, and data more quickly, resulting in a snappier overall performance. Overclocking your RAM can also improve your computer's multitasking capabilities, allowing you to run more applications simultaneously without experiencing any slowdowns.
Overclocking your RAM is also relatively easy. Unlike overclocking your CPU, which requires a higher level of knowledge and expertise, overclocking your RAM is something that almost anyone can do. Most modern computer motherboards allow you to adjust your RAM's speed and voltage settings in their BIOS (Basic Input/Output System) settings. You can overclock your RAM by increasing its speed by a few megahertz or by adjusting its voltage slightly.
Before you overclock your RAM, you should understand that there are risks involved. Overclocking your RAM can cause instability and crashes, and it can also shorten the lifespan of your RAM. Therefore, it is important to approach overclocking with care and caution. If you are new to overclocking, you should start by increasing your RAM's speed by a small amount and test it for stability before making further adjustments.