Why Makerspaces Are Perfect for School and Public Libraries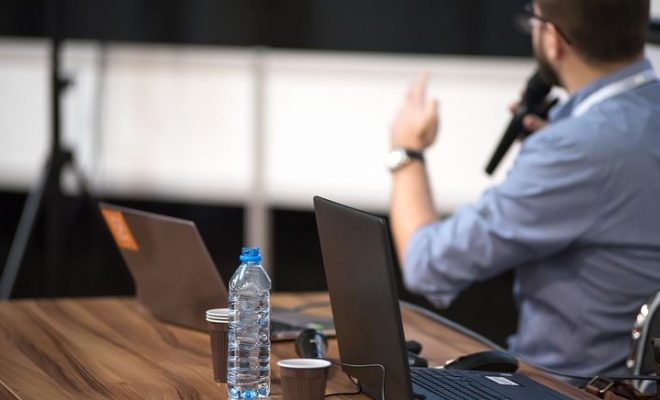 Makerspaces have become one of the latest trends for libraries as they continue to adapt to the changing needs of users.  Like other library services, makerspaces have developed as the needs of library users have expanded from print resources and traditional services to include a variety of digital formats and services.  As a result, both public and school libraries have moved towards providing access to materials and resources that promote literacy in digital information and technology, as well as, more traditional forms of information.
Makerspaces can provide librarians and educators with an ideal method for allowing students to develop many of the digital information and technological skills they will need to be successful in society.  Makerspaces are collaborative learning spaces, and according to Koh and Abbas in their article Competencies for Information Professionals in Learning Labs and Makerspaces, users can, "explore traditional and digital media, interact with mentors and peers, and engage in creative projects."
Makerspaces provide users with an opportunity to experience a variety of subjects and activities in a hands-on environment.  Many makerspaces incorporate a variety of technologies and craft activities and can include 3-D printers, Legos, creative and industrial arts, graphic design, sewing, and much more.
Both public and school libraries have employed makerspaces to serve similar purposes.  For public libraries, makerspaces are a way to stay current with developing technologies and engage users in an interactive manner.  Public libraries around the country have set up makerspaces and are offering programs that promote engagement, collaboration, and hands-on learning.
Recently, the American Library Association partnered with Google for Education to explore how libraries are utilizing coding in their makerspaces.  As a part of this project, the group conducted interviews and visits to libraries to see how coding was being incorporated.  They discovered that libraries had used their spaces to offer a variety of coding activities including one-time programs, series events, and open lab time.
Linda Braun, a library consultant and author of Ready to Code: Insights from an ALA-Google Initiative, discussed the impact of these programs in her article.  Braun mentions that some of the takeaways from the programs showed attendees engaging in peer mentoring activities, as well as, acquiring a basis for future successes due to an opportunity to experiment in a non-traditional environment.  The outcomes from this program seem to indicate that makerspaces are fulfilling expectations and enabling users to acquire necessary twenty-first-century skills.
Public librarians are not the only ones who have incorporated these technologies into their mission; school libraries are also getting on board with the maker space trend.  School administrators, educators, and librarians have been working together to incorporate makerspaces into school libraries since the beginning of President Barack Obama's Educate to Innovate campaign began in 2013.  The push for improving students' knowledge in STEM subjects has brought the maker space movement to the forefront of education with its focus on hands-on learning.
According to the Presidential report, Prepare and Inspire: K-12 Education in Science, Technology, Engineering, and Math (STEM) for America's Future, educators need to incorporate different teaching methods to provide students with the necessary knowledge in STEM subjects, "STEM education is most successful when students develop personal connections with the ideas and excitement of STEM fields.  This can occur not only in the classroom but also through individualized and group experiences outside the classroom and through advanced courses."
Educators and librarians have been working hard to adjust curriculum and technologies in and out of the classroom to fulfill this goal.  In school libraries, makerspaces provide the ideal opportunity for school librarians to partner more closely with the teachers and students they serve to provide the expanded digital, information, and technology instruction that is necessary for students to succeed.
Makerspaces are a vital piece in the education of today's students, and as such, they provide hands-on learning experiences that are not available in a traditional classroom environment.   As they have established makerspaces, libraries have successfully developed programs that address the need for educating students in twenty-first-century skills that will help students be successful in the workplace.  Librarians in both public and school libraries have recognized that makerspaces are a part of their mission to provide access to information and digital and technological literacy.