Why FPS, frames per second, and frame rate matter for Xbox, PlayStation, movies and TV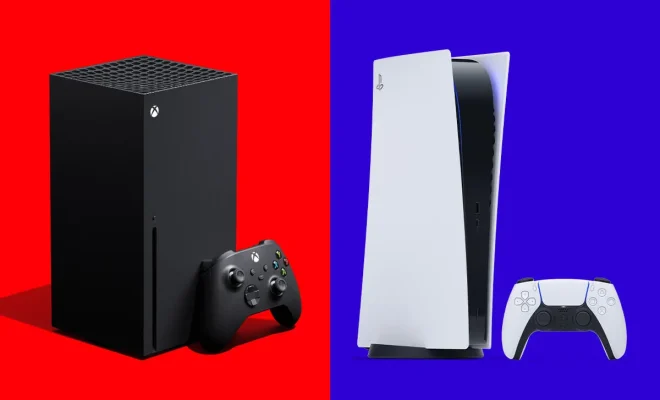 In the world of gaming and entertainment, frame rate is a crucial factor that affects the overall experience. Often referred to as frames per second (FPS), it is the number of individual images (frames) displayed in sequence to create the appearance of motion. Whether you're playing on Xbox or PlayStation, watching movies or TV shows, having a high frame rate can make all the difference in your immersive experience. This article will explain why FPS is important and how it impacts various forms of media.
Smooth Gameplay for Xbox and PlayStation
Playing games on Xbox and PlayStation consoles requires quick reflexes, rapid decision-making, and smooth visuals. A higher frame rate provides gamers with an effortlessly smooth gaming experience, where fast-paced action comes to life without any lag or stuttering. Here are some reasons why a higher frame rate matters for gaming:
1. Better Reaction Time: The higher the frame rate, the more frequently your screen updates with new information.
This means you can react faster to changing situations on-screen.
2. Reduced Input Lag: A lower FPS could result in input lag – the delay between pressing a button on your controller and seeing the corresponding action on-screen. A higher FPS mitigates this issue.
3. Enhanced Immersion: High frame rates ensure realistic motion blur and fluid animations that create more believable gameplay.
4. Competitive Advantage: Particularly in multiplayer games and esports, a high FPS can provide an edge by allowing gamers to see vital details that may have been missed at lower frame rates.
Crisp Vision for Movies
When watching movies, a smooth frame rate adds realism to every scene's action sequences and special effects. As films are typically shot at 24 frames per second (FPS) or higher, modern TVs that support high-frame-rate content can reproduce this detailed imagery without judder or flickering.
Buttery Experience for TV Shows
Just like movies and gaming, a higher FPS ensures a smooth viewing experience for your favorite television shows. Many sports broadcasts transmit at 60 FPS or higher to capture fast-paced action with utmost clarity. Even regular TV shows can benefit from increased frame rates, as it helps provide smoother transitions and continuity between frames, reducing visual distortion, making your binge-watching sessions more enjoyable.
In conclusion, FPS and frame rate are significant factors in video games, movies, and TV shows. High frame rates allow for improved reaction time and reduced input lag in gaming while enhancing the realism of movies and overall enjoyment of entertainment experiences. Investing in modern technology that supports high FPS should undoubtedly be a priority for anyone looking to elevate their gameplay or home theater experience.