Why Do People Hate NFTs So Much? 5 Reasons Explained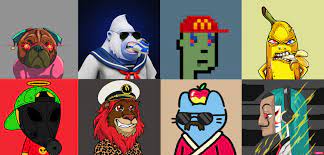 Non-Fungible Tokens or NFTs have been the talk of the town in recent years. Some people love them, some people hate them, and others don't know what to make of them. NFTs have created quite a stir in the art world, particularly with traditionalists. In this article, we'll explore the reasons why people hate NFTs, and why they might be valid.
The environmental impact of NFTs
One of the most common reasons for disliking NFTs is their environmental impact. Ethereum, the blockchain platform that is home to most NFTs, is incredibly energy-intensive. A single transaction on Ethereum can consume as much energy as an average American household does in a day. As NFTs become more popular, the energy consumption will only increase, leading to more carbon emissions and environmental damage.
The concept of ownership
Another reason why people dislike NFTs is the concept of ownership they promote. Traditional artists often see NFTs as a way for people to claim ownership over their work without actually owning a physical piece. They argue that this cheapens the value of the art and diminishes the traditional ownership of a physical piece.
The value of NFTs
Critics also question the value of NFTs. While NFTs can be sold for hundreds of thousands or even millions of dollars, many people see them as overpriced. They believe that the value of the artwork should be based on the physical piece itself, not the digital version. Additionally, since anyone can create an NFT, some question whether they hold any true intrinsic value.
The exclusivity of NFTs
Since NFTs are relatively new and still emerging, they remain exclusive to a select group. The high prices of some NFTs, coupled with the complexities of the blockchain, have limited their accessibility. This exclusivity has irked some people who feel that the emerging art community should be more inclusive.
The perception of the art
The final reason why people may dislike NFTs is how they perceive the art. To some, NFTs are seen as cheap, tacky, and gimmicky. The digital nature of NFTs undermines the traditional views of art as something that should be collected and treasured. Some critics say that NFTs denote the idea that nothing is safe from commodification in our digital age.