Why Did Dial-Up Modems Make So Much Noise?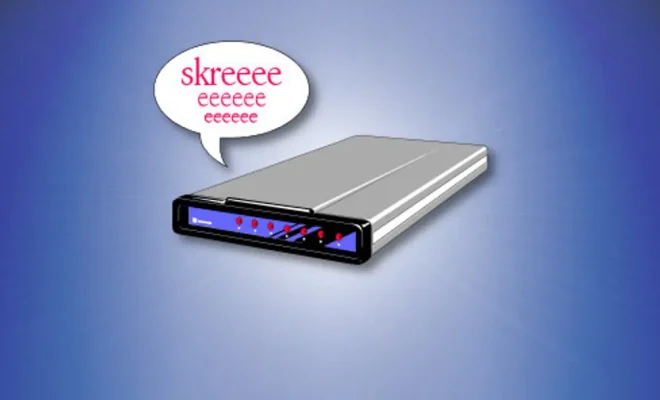 Dial-up modems were an iconic symbol of the early days of the internet. When we reminisce about those times, the static screeches and beeps of dial-up modems might come to mind. As annoying as those sounds might have seemed at the time, they had a crucial purpose in helping you connect to the World Wide Web.
The first thing to understand is that dial-up modems had to establish a connection between your computer and your internet service provider (ISP) via a phone line. Sound was the only communication method available for modems at the time. Therefore, the distinctive sounds a modem made were a byproduct of communication attempts between the two devices.
The sounds of a modem indicate the procedure as it establishes a handshake between the ISP and computer. The modem translates digital data into an analog form using a process called modem modulation. The digital code is then sent as a series of sounds over the phone line to the ISP. They, in turn, use a modem to demodulate the sounds back into digital form.
Transmitting data over the phone line required modems to use specific frequencies. The squawking noises you heard were merely the modems adjusting their initial settings to match and then negotiate the right frequencies. These early modems used Open System Interconnection (OSI) protocol, meaning that they had to negotiate with the ISP over the line before sending any digital data.
The shrieking sounds created by the modem gradually decreased in pitch as the modem paired with the ISP. After the connection was achieved, your computer and the ISP could communicate in data packets over a more reliable connection.
Over the years, modems evolved to be quieter and faster. The adoption of the V.90 standard for modems in 1998 meant that the screeching sounds were no longer needed, and modems could remain silent during their handshake with your ISP.