What's the Difference Between the PlayStation 4, PlayStation 4 Slim, and PlayStation 4 Pro?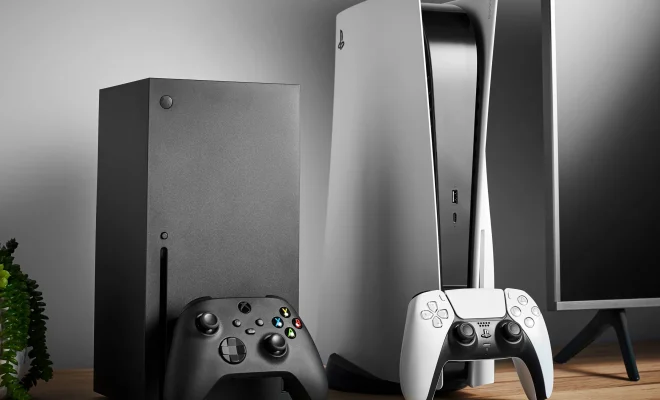 The PlayStation 4 has been a popular gaming console since its launch in 2013, but Sony has since released two updated models – the PlayStation 4 Slim and the PlayStation 4 Pro. But what are the differences between these three consoles? Let's take a closer look.
PlayStation 4:
The original PlayStation 4 has been around for quite some time now but remains a popular option for gamers. It features 500GB or 1TB of hard drive storage, 8GB of GDDR5 RAM, and an AMD eight-core CPU. The PS4 also supports Blu-ray, DVD, and CD storage, as well as streaming services like Netflix, Amazon Prime Video, and Hulu.
The PS4 lacks some of the features of its successors, including a digital audio output and an extra USB port. However, it remains a great option for gamers looking for a budget console, and there are still plenty of games available that work exclusively on PS4.
PlayStation 4 Slim:
The PlayStation 4 Slim is exactly what it sounds like – a smaller, sleeker version of the original PlayStation 4. It has the same hardware specs as the original PS4 but with a lighter and more compact design, making it easier to fit into tight spaces. The Slim model has also dropped the glossy finish of the original PS4, opting instead for a matte finish.
One of the biggest differences between the PS4 and the PS4 Slim is its power consumption. The Slim uses less energy than the original PS4, making it a more eco-friendly option. The Slim is also cheaper than the original PS4, making it an excellent choice for budget-conscious gamers.
PlayStation 4 Pro:
The PlayStation 4 Pro is a step up from both the original and Slim models. It features a more powerful CPU and GPU, as well as 1TB of storage. This increased performance enables players to play games in 4K resolution and also improves the frame rate of games.
The Pro also features HDR support, which delivers a more vibrant and realistic color scheme to games. Finally, the Pro also features a third USB port, which is useful for charging controllers or connecting other peripherals.
So, which PlayStation 4 should you choose? If you're a budget-conscious gamer, the original PS4 or the Slim model may be your best option. If you have a 4K TV and want to experience games in 4K resolution, the PS4 Pro is for you. Ultimately, it depends on your gaming needs and budget. Regardless of which model you choose, the PlayStation 4 remains a fantastic console for gamers of all types.