What You Should Teach Your Son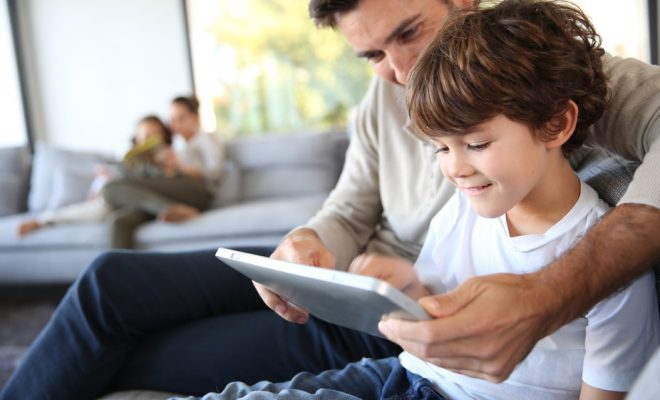 While it is true that not all families in today's culture are the same, several fundamental teachings are passed down from father to son. We all want children to be happy, productive members of society, and the years from childhood through adolescence influence every boy's destiny. The principles that are instilled in a youngster will shape him into a man and should be carefully considered.
Here's a rundown of the most crucial lessons every father should teach his son.
Love and Emotions
Many guys believe that keeping their emotions hidden is the only way to live. Communication, on the other hand, is vital for mental health and family stability. Teach your sons that emotions are normal and to be expected. Allow yourself to cry when necessary, and express your happiness and anger constructively. Don't humiliate your son for crying or teach him that emotion is a sign of weakness.
Furthermore, when the time comes, have a meaningful dialogue about love, relationships, and sex. Your kid should feel safe discussing these topics with you rather than relying on the internet or older peers for information.
Women's Treatment
While a mother can advise her son to be polite to women, a father can provide a good example. He should model respect for women's opinions and choices for his sons. He should dissuade his sons from making disrespectful comments and teach them that a woman has the final word over her body.
Fathers should also teach their sons to be considerate and kind to women in their life as well as strangers. Few males nowadays will hold an umbrella or a car door. Those bygone traditions, however, have value in demonstrating respect for women. It is critical for divorced fathers to never speak badly of their son's mother and to continue to show her respect and thanks.
Being Self-Sufficient
Showing your guys that they can assist out around the house from an early age will help them cope later in life. Boys should be able to cook, clean, iron their clothes, and go grocery shopping. If their mother is the only person who teaches them these skills, young boys will believe they will never need them. In addition, educate your sons on how to change a tire, tie a tie, and repair household objects. Life skills are critical for building self-sufficiency in children. Young men, in particular, tend to rely on their mothers long after graduation for simple duties such as laundry and food. A caring parent would assist his son in mastering these daily skills before allowing him to venture out on his own. 
Your sons will have a solid foundation for maturity and manhood if these critical bases are covered. A good parent is actively involved in his son's life. That commitment will transform good little boys into decent men.
To protect himself and others
While violence shouldn't be encouraged, every boy should be taught how to fight. Your sons should be taught the value of defense. A good guy is willing to battle for himself, those who are weaker than him, and what is right. Tell your boys when and why it's right to act.
What other important lessons do you instill in your sons? We'd like to hear your thoughts.