What to Look for in a Gaming Monitor?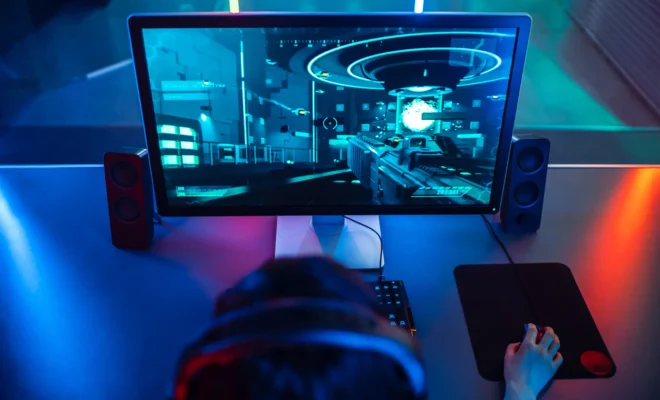 Gaming monitors are an essential component of any great gaming setup. They come in various shapes and sizes, with different resolutions and refresh rates, and can often make or break your gaming experience. When it comes to gaming monitors, there are a few things that you need to look out for to ensure that you get the best possible experience.
Resolution
One of the most important things to consider when choosing a gaming monitor is the resolution. The higher the resolution, the crisper and clearer the images will appear on your screen. A resolution of 1920 x 1080 (also known as 1080p) is the most common resolution for gaming monitors, but if you're looking for a more immersive experience, you might want to consider a monitor with a higher resolution such as 2560 x 1440 (1440p) or even 3840 x 2160 (4K).
Refresh Rate
The refresh rate is another critical factor to consider when choosing a gaming monitor. The refresh rate refers to how many times per second that the monitor updates the image on the screen. A higher refresh rate means a smoother and more fluid image, which is especially important for fast-paced games where every millisecond counts. A refresh rate of 60Hz is standard, but some gaming monitors offer refresh rates of 120Hz or higher, which can make a noticeable improvement in your gaming experience.
Response Time
Response time refers to the time it takes for the monitor to display changes in the image. A lower response time means that the image on your screen will be more responsive and less likely to suffer from motion blur. A response time of 5ms or lower is ideal for gaming monitors.
Panel Type
The panel type of a monitor affects the color accuracy, contrast, and viewing angles. There are three main types of panels: TN, IPS, and VA. TN panels have the highest refresh rates and response times, making them an excellent choice for competitive gaming. IPS panels offer wider viewing angles and better color accuracy, making them ideal for immersive gaming experiences. VA panels offer the best contrast, making them suitable for gamers who want deep blacks and vivid colors.
Size
Monitor size is a matter of personal preference based on the size of your desk and how close you sit to the monitor. A 24-inch monitor is the most common size for gaming, but larger monitors can provide a more immersive experience. If you have limited desk space, a smaller monitor might be a better choice.